---
Health and Prosperity - Birthday Wishes in Senegal
March 18, 2019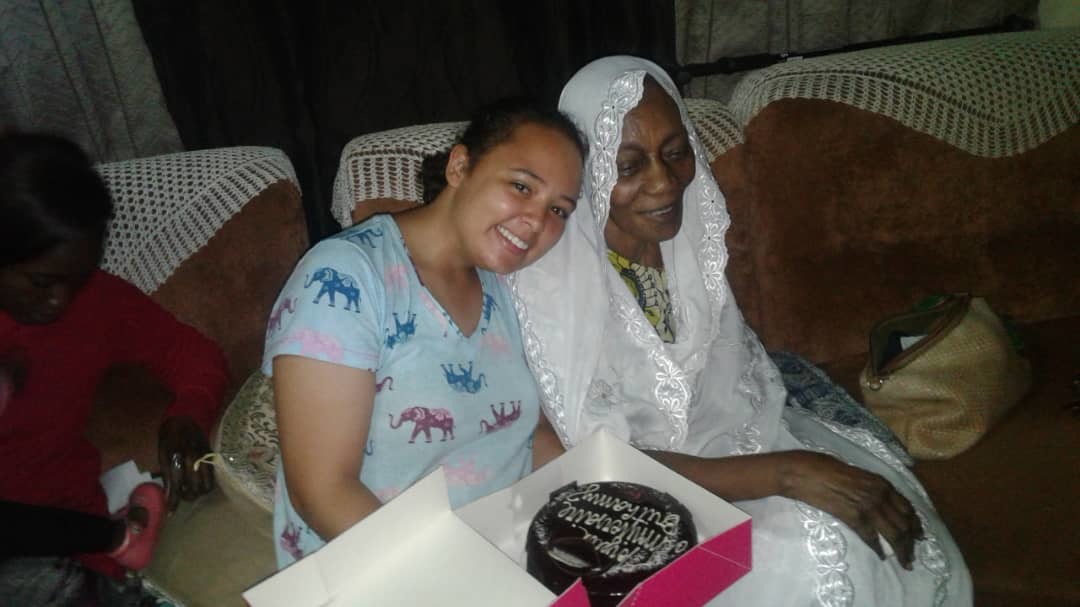 By: Brittany N., YES Abroad 18-19, Senegal
I was very touched on my birthday this year. Before coming on program, I was told that many host countries abroad do not emphasize birthdays as we do in America, so I didn't anticipate much celebration with my friends or family when my birthday came around on January 28.
I woke up that morning, as I did every school day, and headed downstairs to eat a light breakfast before departing for school. I saw my host mother and the housemaid, and we said our usual morning greetings, but neither of them said happy birthday to me. I felt a little sad about this, but also okay with it since I figured they had just forgotten, or that it was a cultural norm.
When I arrived at school, however, the first person I saw was one of my good friends here. He greeted me and told me happy birthday. He then started to tell everyone around us. Everybody then—even some people who weren't in my class or didn't really know me—suddenly started shaking my hand and wishing me happy birthday and asking how old I was. That's when my best friend here, Marion, came up to me and she did something wholly unexpected: she pulled me off to the side, held onto my hand, and began to recite many things to me, first in French and then in English. She wished me prosperity, good health (a huge compliment here, since health is everything, even more so than money), and she also began to tell me that I was a very good friend and person.
The celebration continued when I got to class. Singing, announcements to teacher, and more handholding and sincere wishes for prosperity and health. My biology teacher even took time to tell me how what a good and smart student I am and that, even though he knows it's difficult, I must continue to work hard and try my best at learning French. He gave me wishes for life and, if I understood him correctly, even wishes for a good husband!
When I arrived home and walked through the door, my host family, who I thought had forgotten, wished me happy birthday as well. They presented me with one of my favorite dinners, which is a type of meat on a stick, and they also gave me one of my favorite juices here that comes from the Baobab tree. I left for a moment to go to my room because people back in the States wanted to call and wish me happy birthday, but during one of these calls, the housemaid suddenly told me my host family was calling for me.
I went downstairs, and the little one-and-a-half year old, Fanna, said to me, "Kai," which means "come" in Wolof, and she pointed for me to sit on this little chair. I did, and all of a sudden the lights went out. Out came my host sister, Zayna, who was holding a chocolate cake with candles, and everyone started singing one last round of "Happy birthday." I was so touched. Not only was I not expecting such recognition or love, but I had also been holding on to one solitary birthday wish: chocolate cake. We hugged each other and took pictures to remember everything.
This was such a great experience and bonding moment for me. Like most days on study abroad, I started off expecting one thing, only to be completely turned upside down by the end of the day!
---