---
April Instagram Highlights!
May 11, 2023
During the month of April, YES Abroad celebrated Ramadan and Eid, held fast to their martenitsi, and enjoyed their first ever snow days!
Bulgaria:
On March 1st, Bulgarians exchange red and white thread bracelets (martenitsa) with their friends and family. YES Abroad Bulgaria participant Maya explained, "You walk around the city and literally EVERYONE has a wrist full of these bracelets. It's magical. You're supposed to keep wearing your martenitsi until you either see a stork, or you see the first blossoms on trees. By the end of the month, the trees in Sofia are blooming with real flowers AND they're decorated with the red and white of these threads."
---
Jordan:
A YES Abroad participant from Hawaii experiences her first snow day while on program in Jordan! "While the actual snow is the best aspect of snow days, there is so much more to enjoy. Having a huge breakfast with most of my host family, including my three host siblings, host mom, host aunt, and my two host cousins that live next door, was an amazing experience. We all hung out together throughout the day. Whether it was doing homework, eating, or playing games, I enjoyed all the time spent with them."
Jordan:
YES Abroad Jordan students enjoying observing Ramadan in Amman with their friends and host families!
---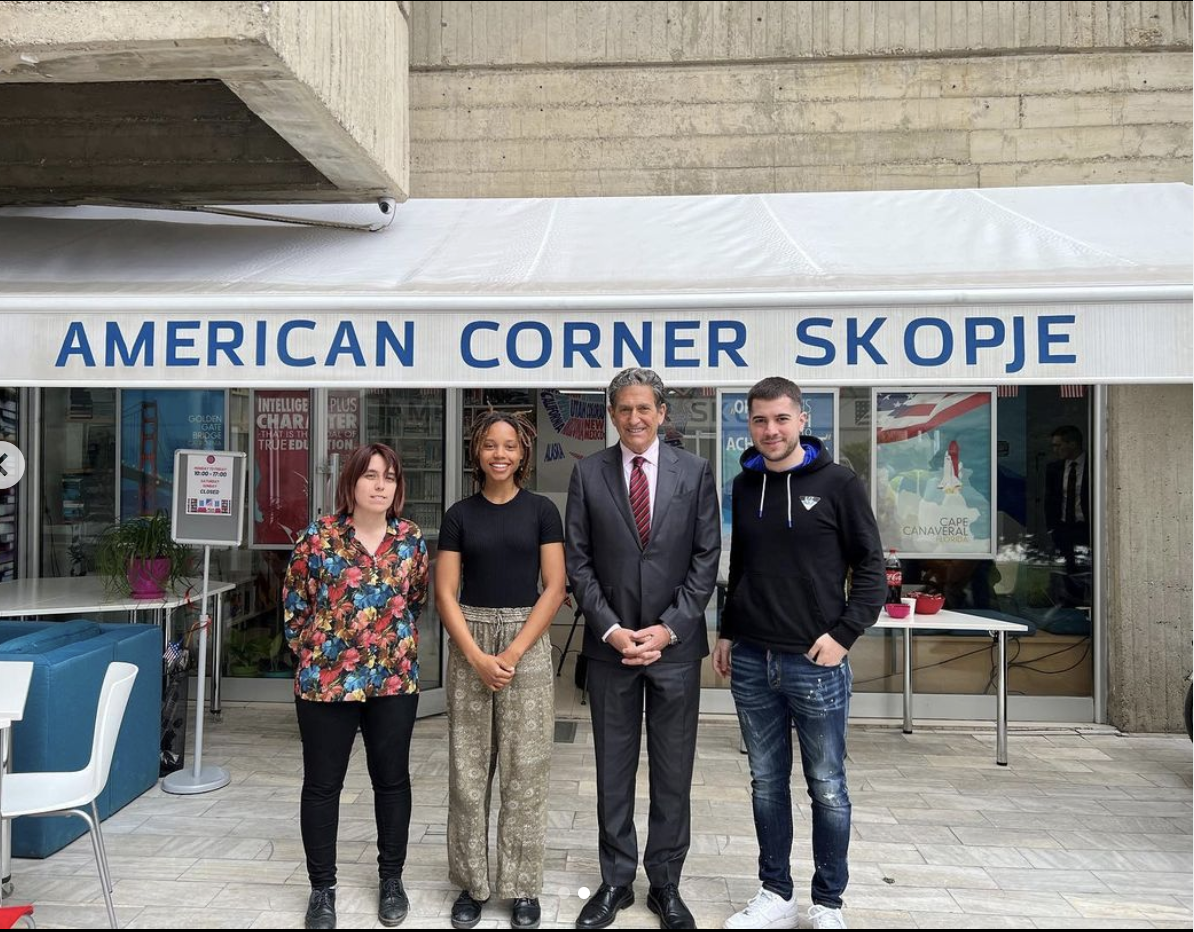 North Macedonia:
Abby in North Macedonia has been volunteering for the American Corner by organizing events. Recently, she had the special honor of preparing an event for James Rubin, the former U.S Assistant Secretary of State for Public Affairs during Bill Clinton's presidency, who was visiting Skopje and speaking to journalists and news outlets about combatting disinformation. Abby said it was a very informative event and amazing to see firsthand the U.S. government's work to stop the spread of disinformation.
---