---
Building Adaptability and Confidence in Indonesia and Medical School
February 9, 2022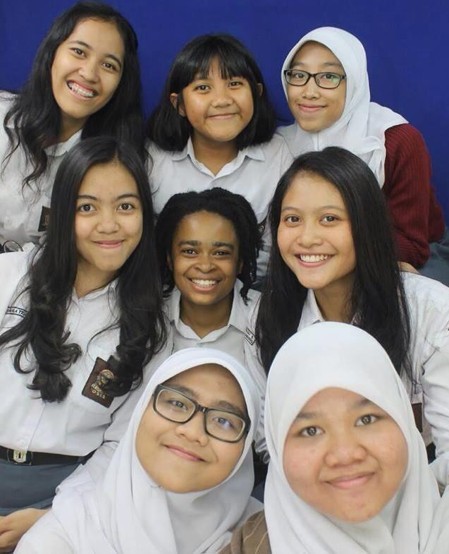 By Victoria C. YES Abroad 2014-2015, Indonesia
Ever since Victoria was a toddler, she wanted to study abroad. "So apparently, according to my parents, ever since I was around three or four I kept telling them, "one day I'm going to live in another country, I want to know what it's like to spend time outside the U.S." This curiosity for experiencing new cultures and living abroad became a reality when she was a teenager. In high school, she befriended a YES student from Pakistan and learned more about other student exchange programs. After discovering YES Abroad, she quickly applied, and ranked countries she knew little about. At the top of that list was Indonesia.
Abroad, Victoria learned more about her ability to adapt. During her first days of school, she had found it difficult to adjust to the new language of instruction, Indonesian. Despite the challenges of overcoming the language barrier, Victoria found solace in her classmates. Their graciousness empowered her to adjust smoothly and grow her appreciation for her host school. She also became more confident. To succeed in class, she needed to work hard and ask questions. These lessons stuck with her after her year abroad.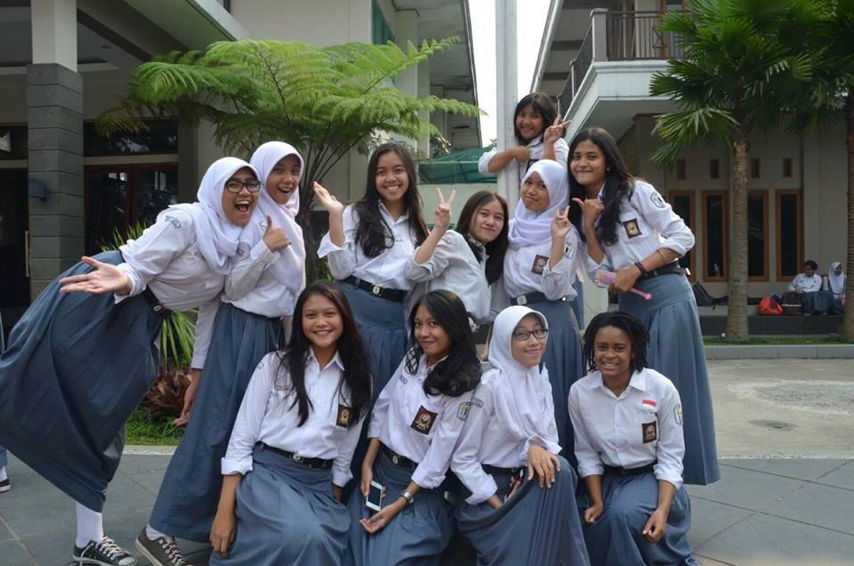 Currently, Victoria is a third-year medical student at Sidney Kimmel Medical College in Philadelphia. She is finishing her third-year rotations and is nearing the end of her exams. This year, she looks forward to applying for her residency, although she is still deciding between general surgery and OB/GYN.
Looking back at her rotations, Victoria realized that it was important to be adaptable for herself and the patients, a skill she built up and relied on while abroad. "Being able to work my way through [the first days of school back in Indonesia] and build connections with people as I got my bearings actually is very similar to starting on a new rotation and trying to figure out where things are in the hospital and who I talk to regarding my questions."
In addition to adaptability, she also applied confidence at the hospital. "I think I grew a lot in my confidence during [my year in Indonesia] and confidence is so important for someone who is going to become a doctor because if you seem nervous then you're going to make the patient nervous, and no one wants that going on."
Victoria's experience abroad has bolstered her other interests and efforts outside of the medical field. Victoria has leaned into her global connections for expanding public outreach campaigns for Think Before You Type (TBYT), an anti-cyberbullying nonprofit she started with her sister. They developed their idea while they were in high school after witnessing a troubling amount of cyberbullying on social media. In response, they started an anti-cyberbullying nonprofit that combats the root causes of cyberbullying through awareness marketing and campaigns, interviews with high-profile people who've experienced cyberbullying, and campaigns like Keep Ya Head Up. Victoria even featured a bi-lingual interview with Indonesian R&B artist, Teddy Adhitya, who encouraged readers to use their presence on the internet as a positive creative force rather than as an outlet for negativity.
Looking forward, Victoria and her sister want to extend the Keep Ya Head Up Campaign to health care practitioners. Victoria has witnessed how the pandemic has put increased strain on healthcare professionals. Her goal is to highlight some of the positive practices health care practitioners are doing to overcome the difficulties of burnout and stress. "I know the work that we do is important and has the potential to uplift people and change their lives."
---