---
Celebrating the Year of Return in Ghana
February 20, 2020
By Eloah M., YES Abroad 2019-2020, Ghana
Although February is Black History Month in the U.S., 2019 was the Year of Return in Ghana, marking the 400-year anniversary since the first enslaved Africans arrived in Jamestown, Virginia. Being a Virginian resident at the time of this commemoration, I felt like I had come to meet the marks left behind of my African ancestors and what their stories were prior to their captivation.
During the Year of Return, many events were hosted in Ghana, inviting all African descendants, whether from the U.S., U.K. or the Caribbean (celebrities included!). Even people from other countries across Africa traveled to Ghana to celebrate music and culture.
Fortunately, I was able to join some of these events. I visited the Cape Coast Castle, which was one of the forty slave castles in West Africa. At the castle is a door labeled as the "Door of No Return," in which enslaved women, men, and children were taken and never returned. Yet due to the celebration, on the other side of the door is labeled "Door of Return," inviting back all African descendants. I was also photographed with the Year of Return organizers and with Year of Return participants in front of the Independence Arch at Independence Square in Ghana, to keep a memory of the first effort to consolidate African Americans and Africans.
Learning more about the triangle trade and how Ghana was a part of it, was a great way to spend the holiday season, and also a great way to empower those back home during Black History Month.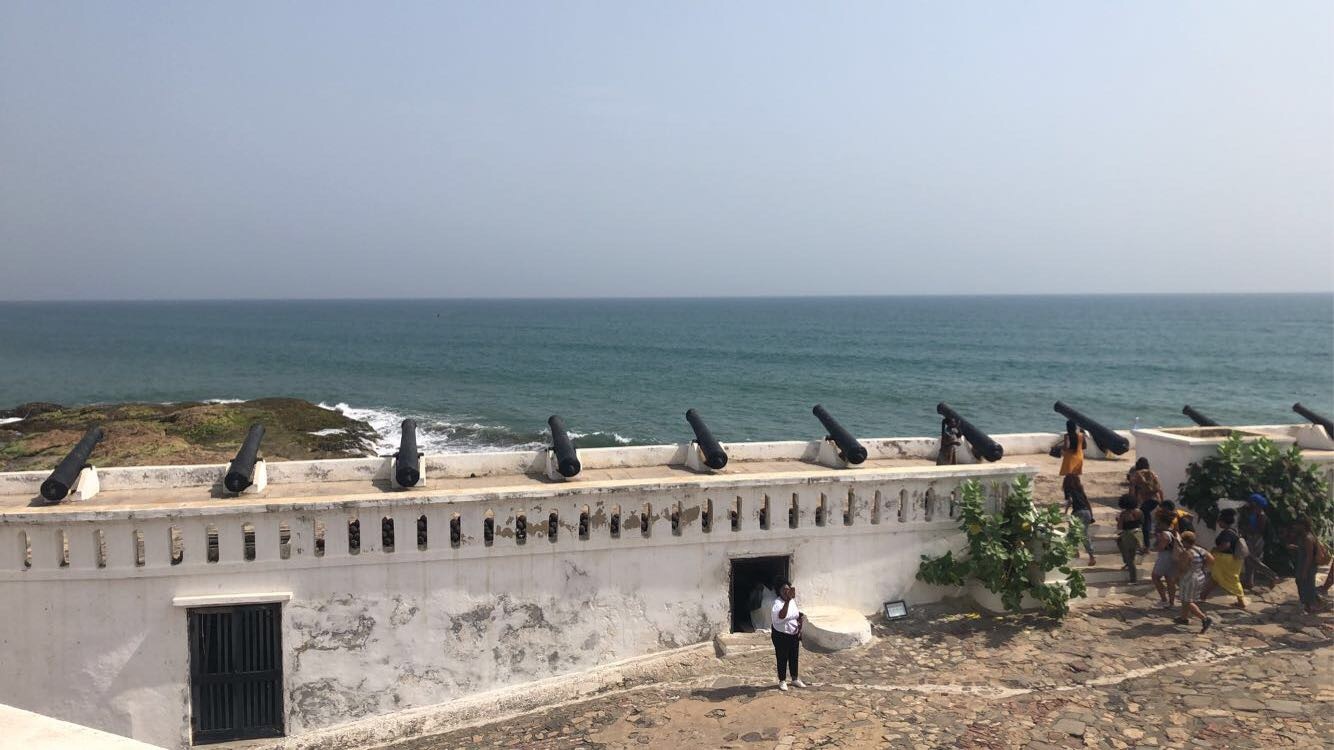 ---