---
Enjoying Birthday Culture in Turkey
April 19, 2022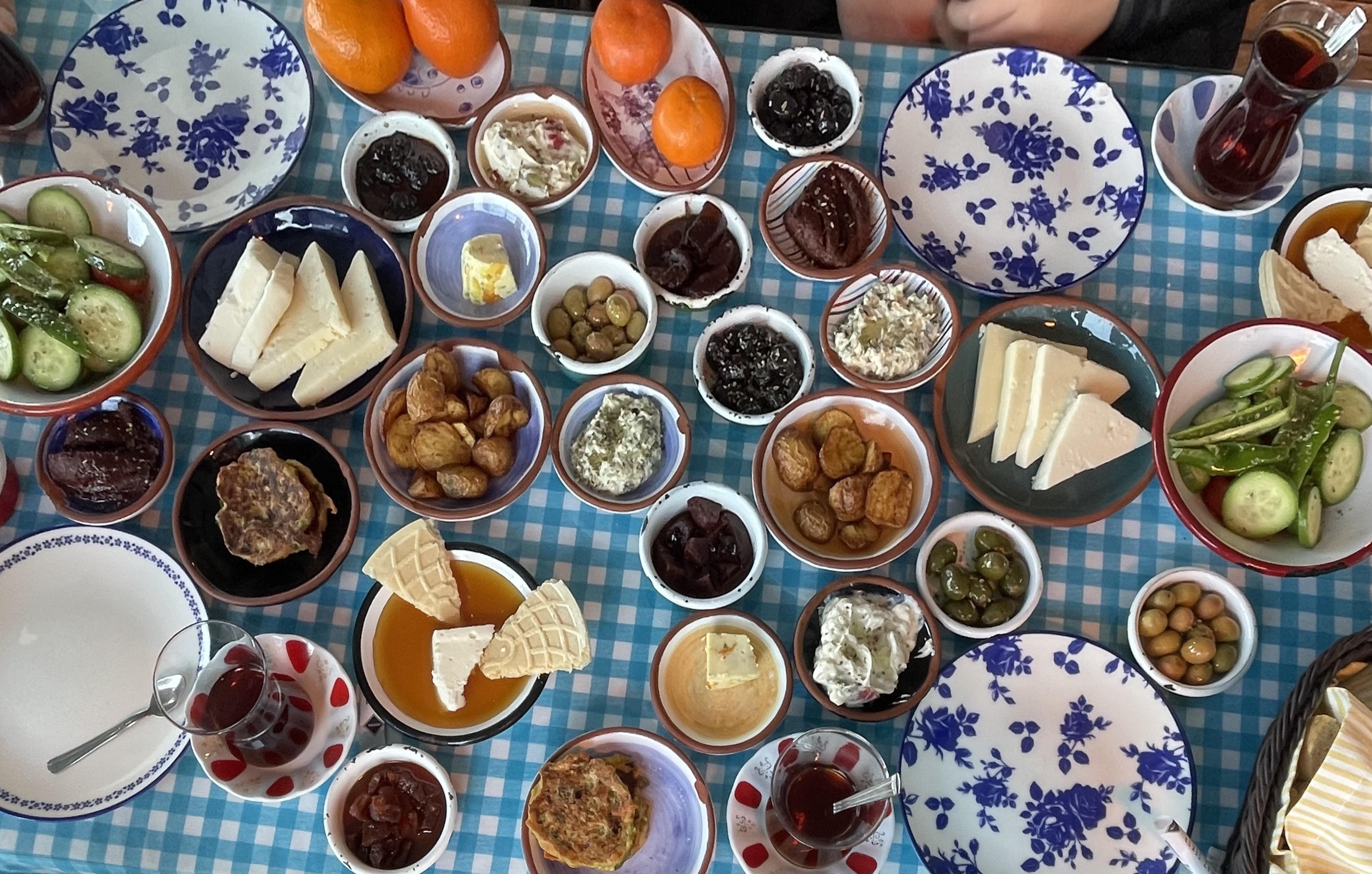 By Laura S., YES Abroad 2021-2022, Turkey
I have now been living in Turkey for over a month. Prior to arriving, my general knowledge of Turkish culture and traditions were based on the virtual YES Abroad program activities I participated in last fall. I was prepared to arrive in Turkey with an open mind and couldn't wait to experience Turkish culture firsthand! One piece of the culture that I have been a part of in my first month was the birthday celebration of a family friend.
On the morning of the celebration, I took cues from my host family. They were dressed well for the occasion, so I followed suit. The party was in Alsancak, a scenic and captivating area of Izmir. As we walked into a huge room within the restaurant there, I saw there were more than 30 people! Surprised, I braced myself and was introduced to everyone in the room before sitting down.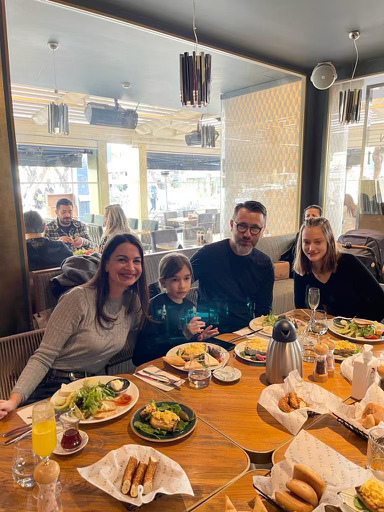 Once we sat down, everyone served a plate of very typical Turkish breakfast foods. There was bread, vegetable salad, eggs, cheese, meat, spreads, simit, Turkish Borek, and much more! Everyone talked while we enjoyed the food. The atmosphere was quite relaxed, and the food was delicious. After eating the main course, fruit and nuts were brought out while everyone enjoyed Turkish coffee. At this point, I was familiar with the frequent use of Turkish coffee, which is served every time you go somewhere. Nuts are also very popular and are a very common snack in Turkey.
Once everyone finished their coffee, the cake was brought out. I was already completely full but powered through. After the cake, the celebration concluded, with everyone saying their goodbyes and departing the restaurant. This birthday gathering taught me the importance of breakfast foods in Turkey. Here, breakfast is not just something you eat quickly to get on with the rest of your day. Instead, breakfast is a meal over which you socialize and bond with loved ones. I had a lot of fun joining a Turkish birthday celebration -- I really enjoyed spending time with my host family and meeting their friends, and the celebration helped me feel more aware of and a part of the culture.
---