---
Experiencing Family in Malaysia
October 31, 2016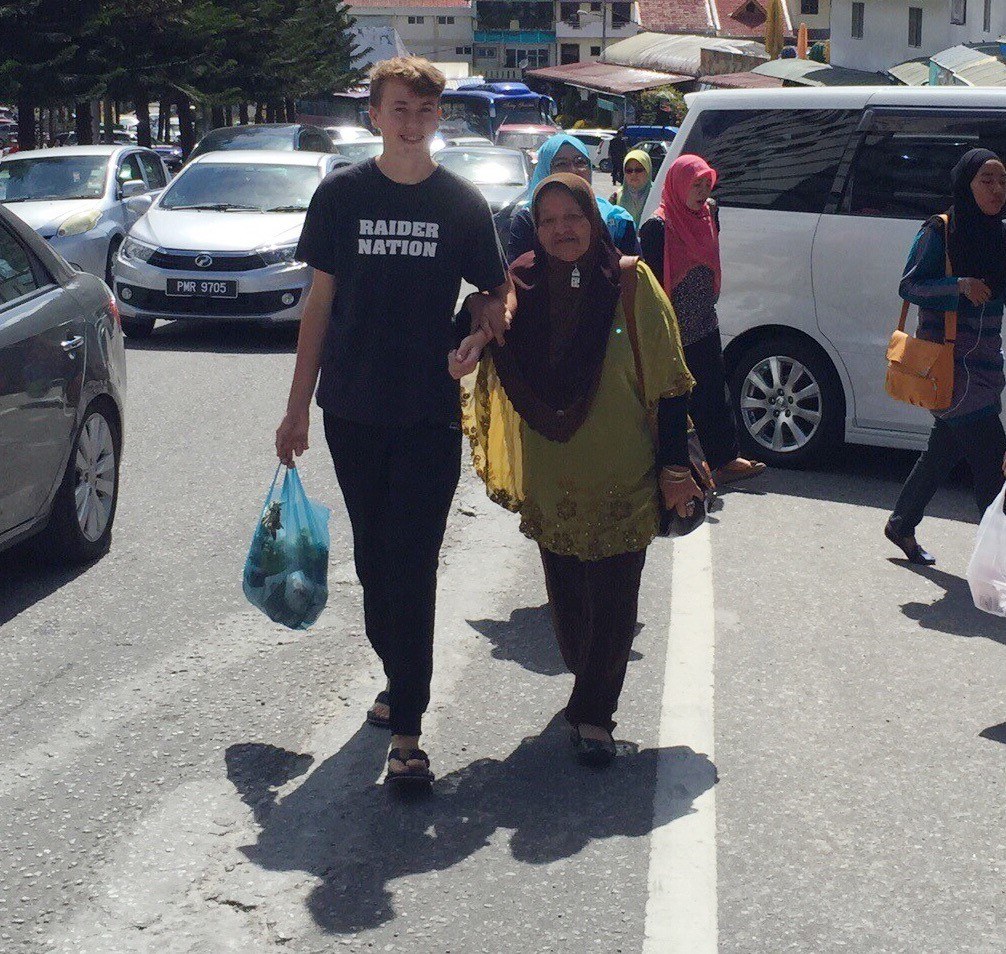 By Tommy M., YES Abroad 2016-2017, Malaysia
Recently, my host family and I went to the Cameron Highlands for a weekend vacation. It was a beautiful place filled with rolling tea fields and lush scenery, but the greatest thing I took away from my trip wasn't the views.
My host-grandma (Tok) sat next to me on the five-hour ride there, and even though she spoke no English, we developed a much stronger bond during our shared journey. We connected using my Bahasa Malaysia and learned that we share a common love of plants and cooking. Throughout the weekend, we visited different farms, nurseries, and produce markets to search for the best veggies and fruit (sayur dan buah) around, while my grandma leaned her arm on mine through the hilly terrain. The tea plantations were stunning and we enjoyed seeing the wild orchids growing on the side of the road together. When we left, our seats were full of produce and beautiful plants. Our conversations were not perfect, but we understood more than enough to enjoy our time together.
Everything I experience here only makes me love this country even more. I am so glad to be here for this year and it's amazing that almost three months have gone by already.
---