---
Facing Adversity and Changing Perceptions
February 14, 2020
By Markal Kelly, YES Abroad 2018-2019, Bulgaria
The phenomenal Sadie Tanner Mossell, the first African-American woman to receive a PhD in economics and among the first three African-American women to receive a PhD in any field, said, "Don't let anything stop you. There will be times when you'll be disappointed, but you can't stop." I've used these very words as an affirmation in my quest for a better life and breaking any stereotypes that society has placed on me along the way. Receiving the Kennedy-Lugar Youth Exchange scholarship in Bulgaria was the place where I really taught myself to not give up. It was a year filled with stares, derogatory remarks, rejection, and so many tears. A majority of the time I felt alone because I was the only participant in my cohort that had a diverse background, and I couldn't blend in with the crowd in order to avoid racial incidents. I became angry and began to countdown the days until my return. Yet, I would soon realize that my wallowing would do nothing to generate change.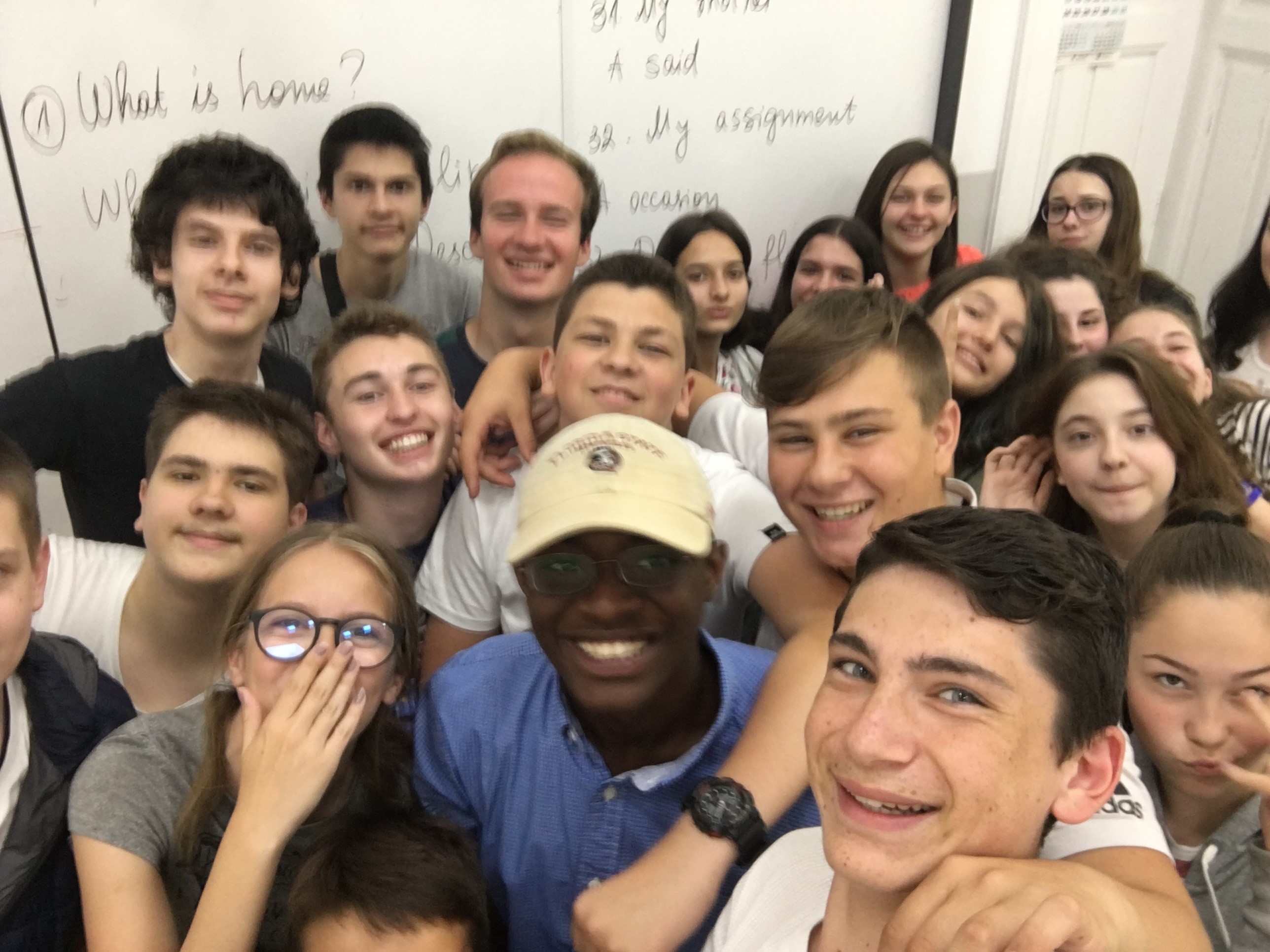 A profound American novelist, playwright, poet, and activist, James Arthur Baldwin broke new literary ground with the exploration of racial and social issues in his work. He was most known for his essays on the black experience in America. One thing he said that resonated with me was, "Not everything that is faced can be changed, but nothing can be changed until it is faced." This is when I realized I had to face the adversities in front of me. So, I searched for ways that I could get Bulgarians to see me in a different light. After speaking with my host school's principal, I was given permission to start the school's first English speech and debate team. Along with my favorite teacher Svetlana Stoycheva, we set about coaching eighth and tenth grade students in American public speaking and debate techniques. This opportunity allowed me to give the students a first-hand experience with a native speaker while also changing their perception of African Americans. I even had the privilege to meet the students' parents; for many of them, it was their first encounter with a person of color. These encounters gave me a chance to break any negative connotations or stereotypes they held.
The United States' first African American president, Barack Obama, spoke these words: "The future rewards those who press on. I don't have time to feel sorry for myself. I don't have to complain, I'm going to press on." Since my return to the U.S., I've enrolled in Morehouse College, a historically black college in Atlanta, Georgia. Notable alumni include Martin Luther King Jr., Spike Lee, and Samuel L. Jackson who are also trailblazers in the African American community. In a way, I've become a trailblazer of my own. Since the start of fall semester, I've served as a Study Abroad Ambassador. It is my goal to assist other African American men in their pursuit of an international education. Additionally, I have officially declared International Studies as my major due to my exchange experiences in Bulgaria. I'm grateful for my time abroad and will cherish these experiences for the rest of my life.
Update: Markal was a speaker during the HBCU Foreign Policy Conference in February 2021. Watch the session below to hear Markal share about studying abroad as a high school student and how YES Abroad led him to future opportunities. Markal is a future Gilman scholar and is currently in Panama.
(Skip to 15:10 to hear from Markal)
---