---
First Impressions of Bosnia and Herzegovina: In Photos
September 11, 2015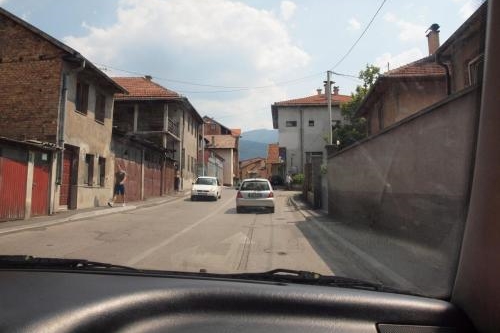 Photo: My first ride from the Sarajevo International Airport with my host dad up to Sedrenik located on one of the many hills surrounding Sarajevo.
By Isaac J., YES Abroad 2015-2016, Bosnia and Herzegovina
On September 13th, 2015 the fourth generation of YES Abroad students in Bosnia and Herzegovina will celebrate their first month on-program. Three American high school students are spending their year and learning about Bosnian culture in Banja Luka, while five will do the same in Sarajevo.
Here are a few pictures with short summaries from my first weeks in Bosnia. Enjoy!
Sunset on my neighborhood street in Sarajevo.
Goats grazing in the hills near my new (host family) home.
Me, drinking my "first Bosnian coffee"with my host dad.
One of the photos taken for the Scavenger Hunt as part of my arrival orientation in downtown Sarajevo, with old and modern buildings standing side-by-side.
I traveled to Neum with my host family, which is a small town in the southern B&H on the Adriatic Coast, to enjoy the last days of summer for this year.
On my way from Sarajevo to Neum, I was stunned by the "beautiful mountains" Bosnia has to offer, including the Prenj Mountain located between the towns of Jablanica and Mostar of Herzegovina.
---