---
Football in Turkey
May 26, 2022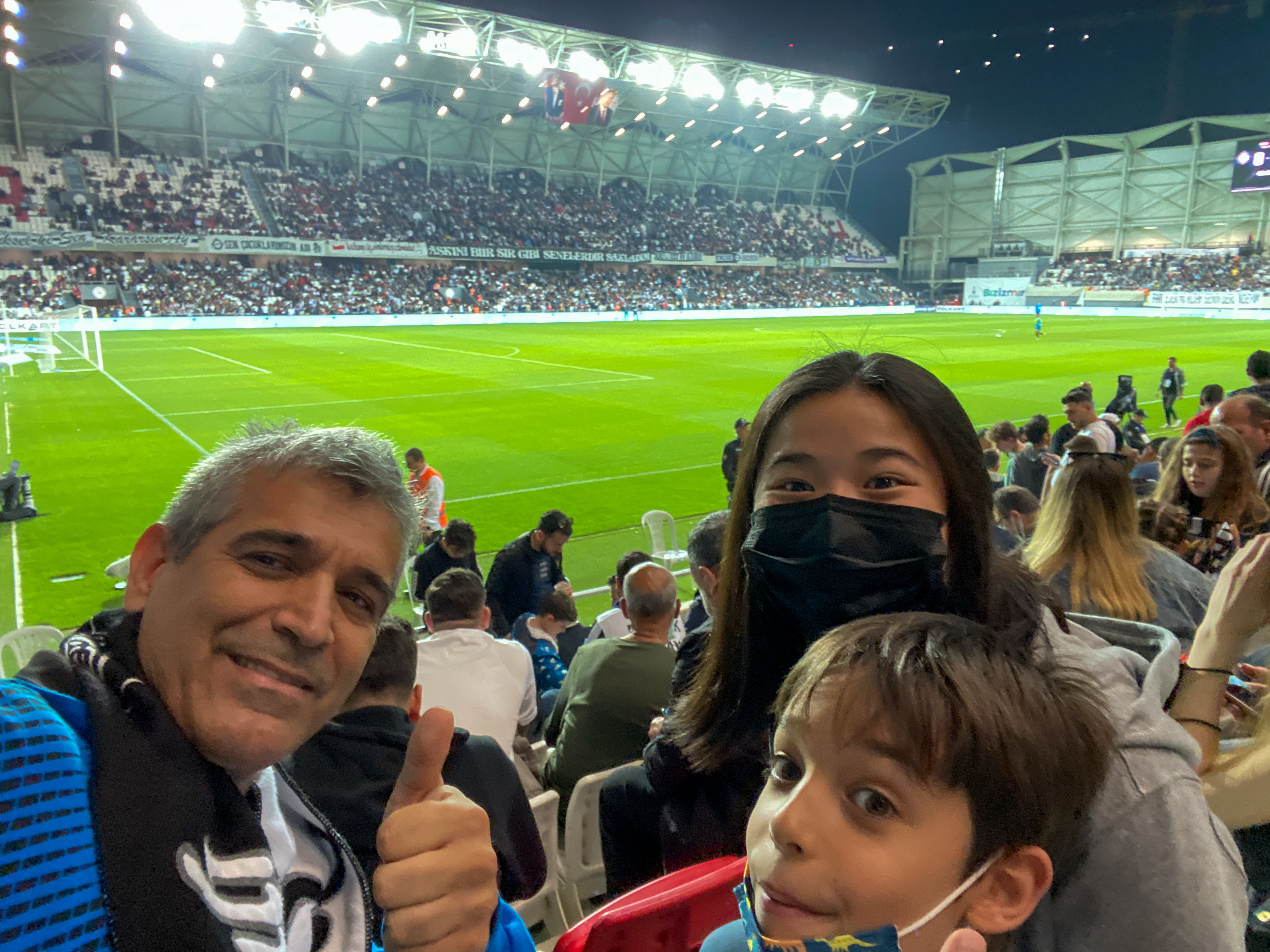 By Genevieve M., YES Abroad 2021-2022, Turkey, from Vienna, VA
As soon as I arrived in Turkey, I knew football (soccer) would be an important part of my exchange. After meeting my host family, my host brother asked me if I liked and played football. To his disappointment, I replied with an honest "no," but if he were to ask me this question again after my program in Turkey, my answer would be "yes!"
My host family has ensured that I am knowledgeable of all things concerning football. Immediately, they told me which teams to support if I truly wanted to be part of the family. Baba, Derin, and Amca (my host dad's brother) support Beşiktaş, a Turkish football team based in Istanbul. Abi and Enişte (my host cousin and my host mom's sister's husband) support Altay, a Turkish football team based in İzmir. The question of which team I should support is a constant debate in our home. For example, when I bought an Altay jersey, Derin made sure to order a Beşiktaş jersey for me so that it was even. For the sake of the family, I equally support Altay and Beşiktaş.
Derin has re-introduced me to football, as I used to play in elementary school. I have been practicing my skills with his stuffed football. We have family hallway football matches often and they can get very intense. Derin and I have had many victories over Baba and Karen, but it is always a close match!
Additionally, when my Abi came home on holiday, he shared all about the history of the Altay club. He is a passionate fan, member, and part of the Altay congress. He explained the many rivalries and histories of the teams. The upcoming weekend when he came home there was an Altay match against Galatasaray. He took me to get a special stadium ID card so I could enter the game and made sure I bought a jersey to wear. For both Derin and I this was our first professional football match. I had so much fun, even though Altay lost. Football fans are very passionate and there are so many different cheers. I hope to attend another football match before my program concludes. I have loved learning and becoming a Turkish football fan!

---