---
Future Host Parents: Open Your Hearts
July 1, 2019
By: Julia G., YES Abroad Host Mother 2018-2019, Bulgaria
I met Grace for the first time at Sofia airport. Prior to that moment we haven't had any kind of communication. I was very worried, probably she felt the same. I did not know what to expect. I applied for the YES Abroad program, and I was approved to be a host mother. The American kids arrived. A tiny girl came to me and hugged me. It was Grace. I do not speak English and she couldn't speak Bulgarian. I understood from the coordinators of the program that she was a vegetarian. On the way home, I found out that she doesn't eat fish, either. We got in our home and our living together begun. It's been nine months since then. From the very beginning we set the rules which both of us respect perfectly until today. I am delighted of her behavior and manners. She is incredibly intelligent, considerate, adaptable and compassionate. Never has she shown impatience or disrespect toward me or any other member of the family.
Being a host parent for me is no different than being a parent to my own children - it requires the same amount of responsibility. I always treat Grace with love and respect, like I behave with own children. The same applies to my husband. My kids immediately accepted Grace as a member of our family. And it was not only them who did so. We have a big family that includes my brother's family and the family of my husband's brother. Grace became a close friend with my nephews. She brought so much light to our lives as well as the pure innocence that only young people glow with.
Being part of the YES abroad program has been a great adventure for all of us, including Grace herself. She came to a country with a completely different culture and history, far away from her home. I was constantly trying to give her knowledge and to provide her with opportunities to learn about the traditions, lifestyle and culture of the ancient Bulgarian people. I wanted to pass on to her my love for Bulgaria, and I think I succeeded in doing so. I am astonished by the spontaneity, open-mindedness, and modesty that Grace shows at her young age.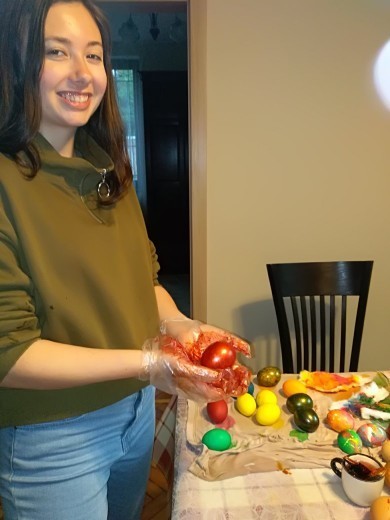 Future host parents, do take part in this program, thinking of the exchange student that will come into your family, as your own child. Open your heart and accept the challenge knowing that everything lies in your hands. If your mind can welcome an unusual but positive change and if you heart is brimming with love, there is no reason to worry. Keep in mind that we are parents, not friends. We get no private space but we get a rare treasure – a child that will keep a lifetime memory of our experience together.

Big THANK YOU to the YES Abroad program for giving me such an incredible experience and for bringing two families from different continents, mine and Grace's, together, as friends.
---