---
How YES Abroad Led Emma to a Career in International Education
March 15, 2021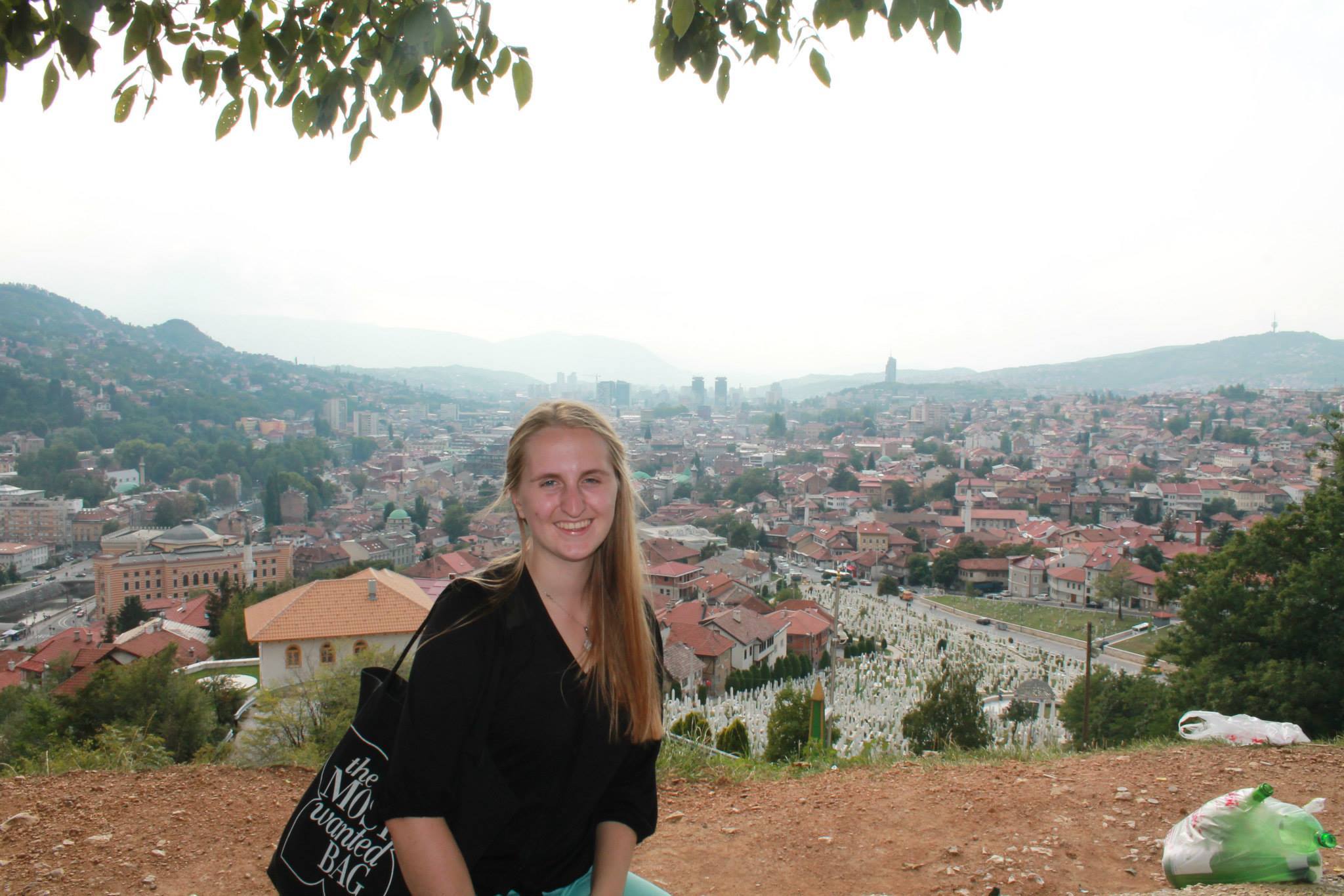 For Emma Morgan (YES Abroad 2013-2014, Bosnia and Herzegovina), her connection to international education did not end after returning to the United States from her YES Abroad exchange in Sarajevo. As Emma says, "My life can be easily categorized into the Pre-YES Abroad years and the Post-YES Abroad years. The experience of spending my senior year of high school in Bosnia and Herzegovina had a profound impact on not only my career and academic aspirations, but also on my personal development."
Emma has since received a degree in German and world politics and worked as an orientation teacher for high school exchange students from the Balkans coming to the U.S. on the YES Program. Before the pandemic, Emma even spent two years in Austria as an English teacher – a role that led to her current job working at an international education company to design training materials for teachers in schools across Asia and Africa.
But more than education or career path, YES Abroad helped Emma shape her identity: "Going abroad during that time really helped me parse out who I was and who I'd like to be. It taught me that I'm a more flexible and resilient person that I ever realized, and it broadened my whole worldview. Even now, I use tools I gained as a YES Abroad student--such as remembering the adjustment cycle and actively seeking out friends and opportunities--to help me handle the curveballs life can throw at you."
Emma's YES Abroad year was far from her last time in Bosnia and Herzegovina. Since returning from her exchange, she's visited several times and even completed an internship in Sarajevo at the American Councils office. During the internship, Emma had the chance to once again live with her exchange host family.
In the future, she wants to pursue diplomacy or a path that involves forging connections with those from other countries. For Emma, "there are so many things I find so exciting about working in international education that maybe something totally different will be a better fit for me! I think, in general, I'd like to continue to learn and practice foreign languages and foster relationships with people from other countries."
---