---
YES LinkedIn Webinar
May 6, 2021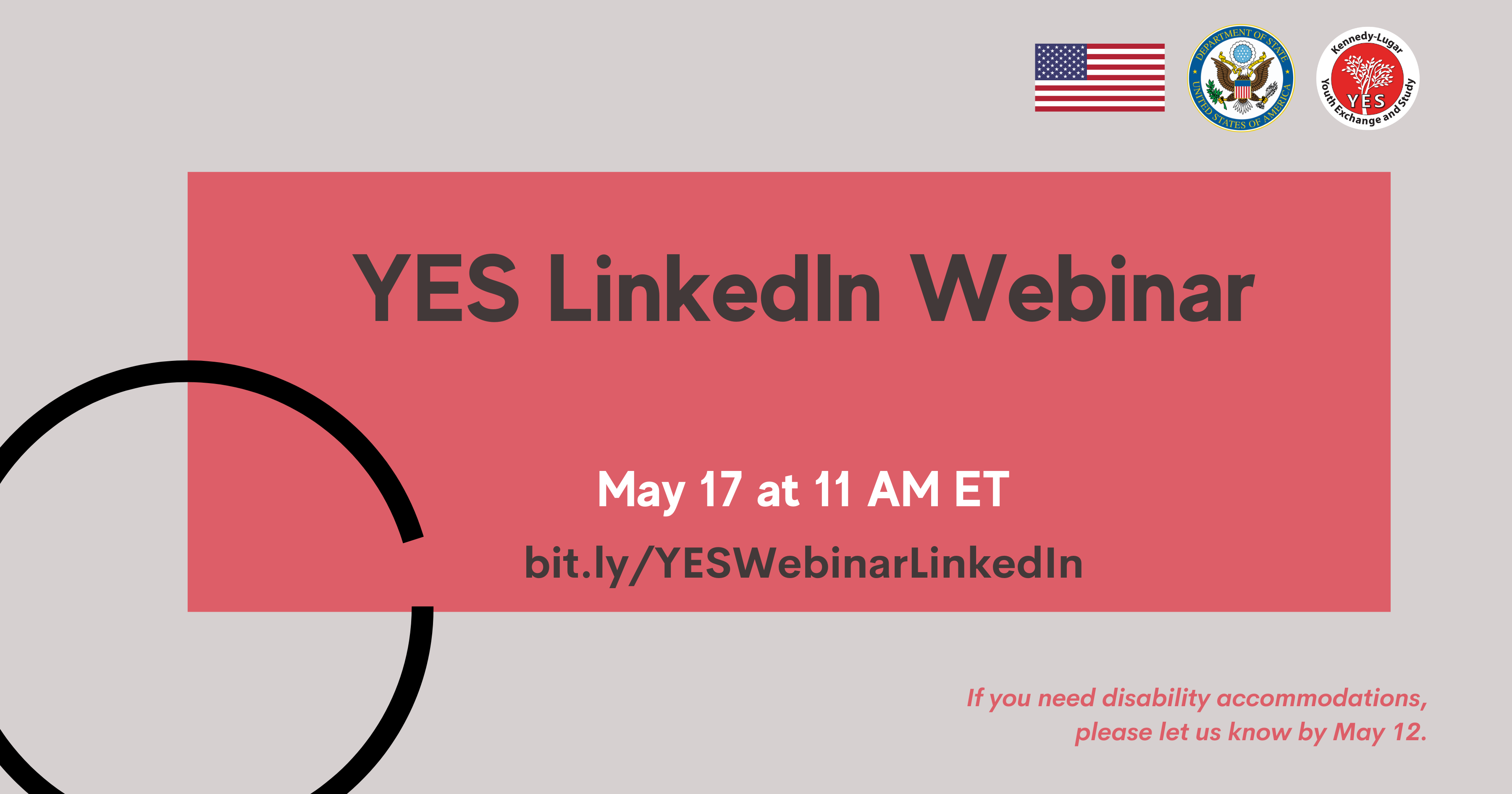 On Monday, May 17 at 11am ET the YES Abroad program hosted the YES LinkedIn Webinar.
LinkedIn is one of the most powerful tools available to network and connect with experts and professionals around the world. LinkedIn provides a platform to showcase work experience, educational background, recommendations, and awards; make professional connections; and build a personal brand. There are over 740 million members in more than 200 countries, which means not only are users advertising themselves, but they are also creating connections with thousands of people. LinkedIn provides an avenue for members to explore potential career paths, find mentors, and pursue job opportunities. That's why the company calls itself "the world's largest professional network."
According to LinkedIn, 93% of recruiters use LinkedIn to recruit and research candidates, so now is the perfect time for YES Abroad students and alumni to rework their LinkedIn profiles! At this webinar, the participants learned how to build their brand and polish their profile, connect with the YES Abroad community and professionals in their field, and leverage the LinkedIn platform to pursue career opportunities. Who better to learn from than a LinkedIn employee themself? Tarin Rickett, a Senior UI Engineer on LinkedIn's Growth team, as well as a LinkedIn Coach was the guest speaker and facilitator. Following the webinar, Tarin and her team offered one-on-one sessions for YES and YES Abroad alumni to receive personal consultation on how to develop a strong LinkedIn profile. In order to be eligible for this opportunity, you must have attended the webinar.
---
Meet the guest speaker, Tarin Rickett!
Tarin is a Senior UI Engineer on LinkedIn's Growth team in San Francisco. When not coding, she spends time as a LinkedIn Coach, introducing newcomers to the platform in an effort to close the network gap. Before joining LinkedIn, she spent time in France, working with start-up non-profit Konexio to promote the inclusion of refugees in the workforce through tech skills training and community building. She is a strong believer in the power of mentorship and volunteers with TechWomen as a professional mentor to uplift fellow women in tech worldwide.
Don't forget to connect with the YES Abroad program on LinkedIn.
---