---
Remembering and Honoring Senator Lugar
May 7, 2019
The YES family and greater international exchange community is greatly saddened by the loss of former Senator Richard Lugar of Indiana, who passed away on April 28, 2019. Senator Lugar co-founded the Kennedy-Lugar Youth Exchange and Study Program with the late Senator Ted Kennedy to help a post-9/11 America and world heal and move forward. Senator Lugar's vision was to give young people from around the world the opportunity to live with American host families and attend high schools to learn about American society and values. Senator Lugar strongly believed that sharing values and traditions forms bridges between countries and promote diplomacy, peace, and mutual understanding. Thanks to Lugar over 12,000 youth from around the world are equipped to carry-out his vision of peace and diplomacy.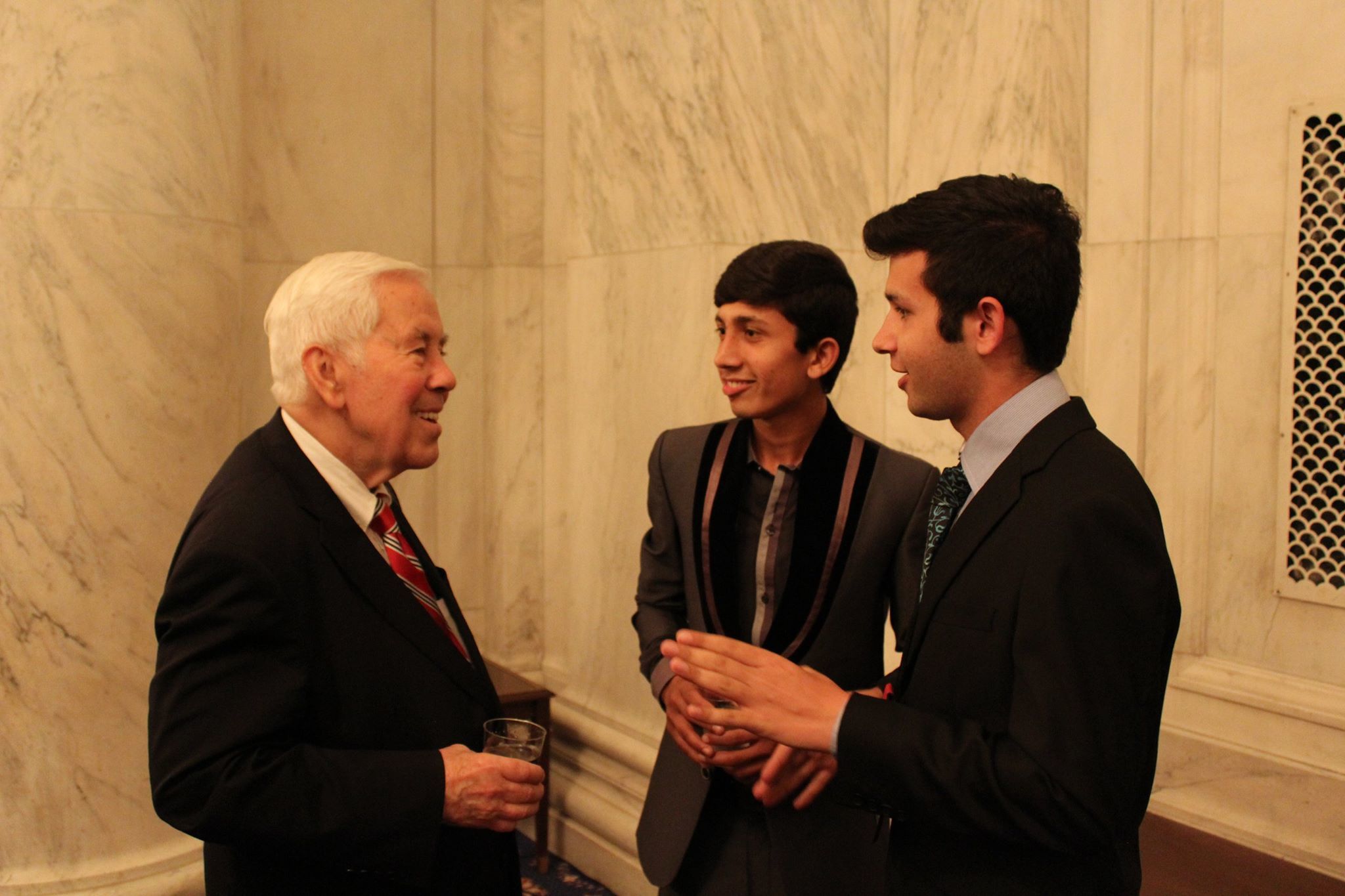 As we mourned the loss of Senator Lugar, current students, alumni, and host families around the world shared messages of appreciation for and in memory of the impact that Senator Lugar's legacy had on them as individuals and as local and global communities.
Mehdi (YES 2015-2016), a YES alumnus from Tunisia wrote: "Thanks to amazing human beings like Senator Richard Lugar I was able to share my culture with others. As a YES program Ambassador in Spokane, Washington, I was able to share my own culture and to learn about that of America. I made friends who have become an important part of my life, and my host family became a second family, not only for a year, but for a lifetime."
A host family from Oregon writes: "We have hosted several of the exchange students from the Middle East & feel those students very much enriched our lives. From Bahrain, Palestine, Tanzania, Lebanon, Kuwait, Israel. They have been wonderful students & tremendous ambassadors of their home countries. Our young people are the ones that are going to have to change this world! Thank you Senator Lugar & Kennedy for making this a reality! Rest in Peace."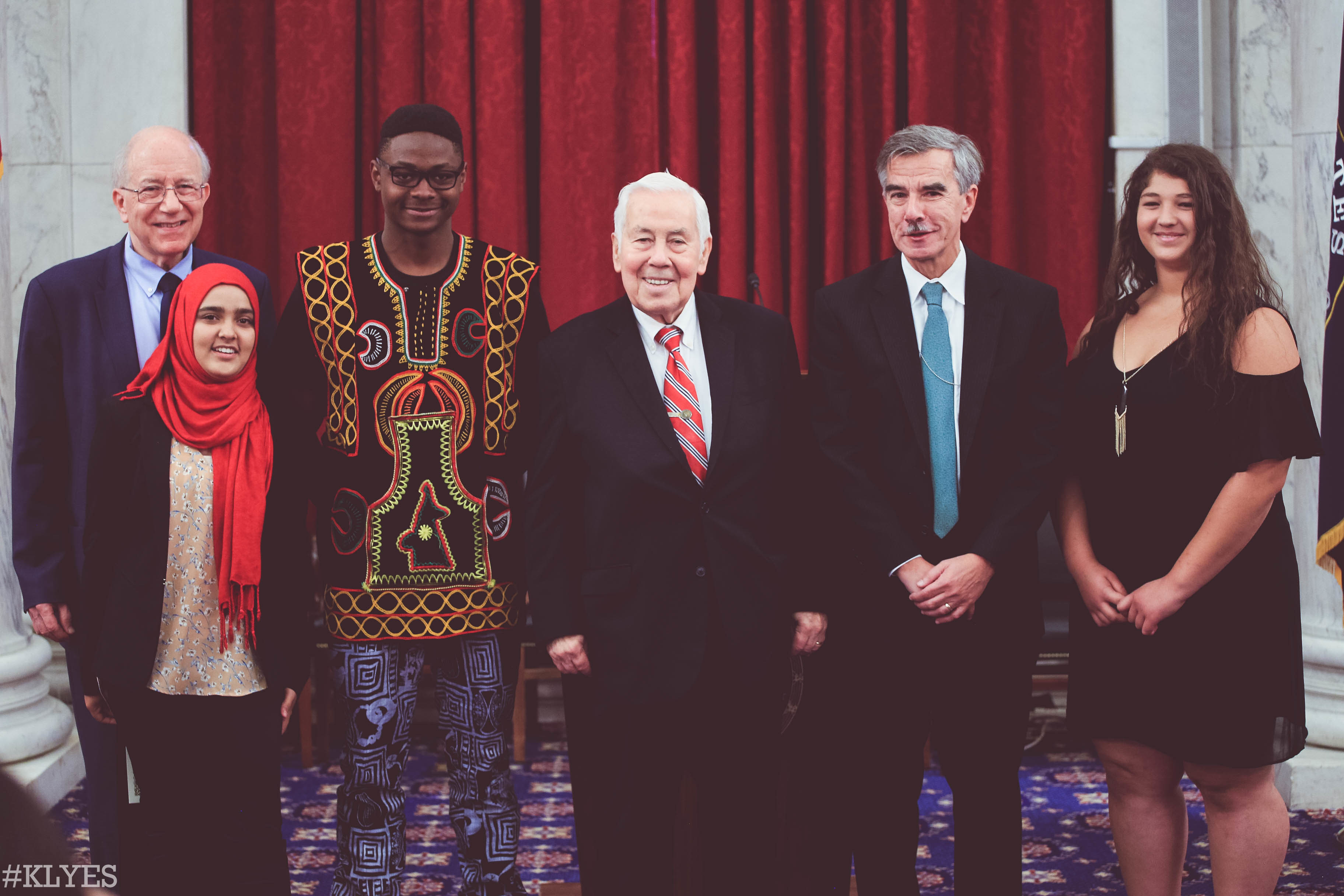 Kriston, the mother of a YES Abroad student, shares, "I was fortunate to get to introduce Senator Lugar nearly 40 years ago, when I was a 5th grader in Indiana and he was visiting my elementary school. I have always had tremendous respect for him. The nation--and the world!--have suffered the loss of a great statesman and diplomat."
Wissal (YES 2017 - 2018) from Morocco writes: "I never got the chance to meet Senator Lugar. But there is one thing I'm sure of, without this man, I wouldn't be the person I am today. I wouldn't have had the time of my life, living a ONCE IN A LIFETIME experience. I wish I could tell him this in person. But Thank you! Thank you for helping change thousands of lives around the world. May his soul Rest in Peace."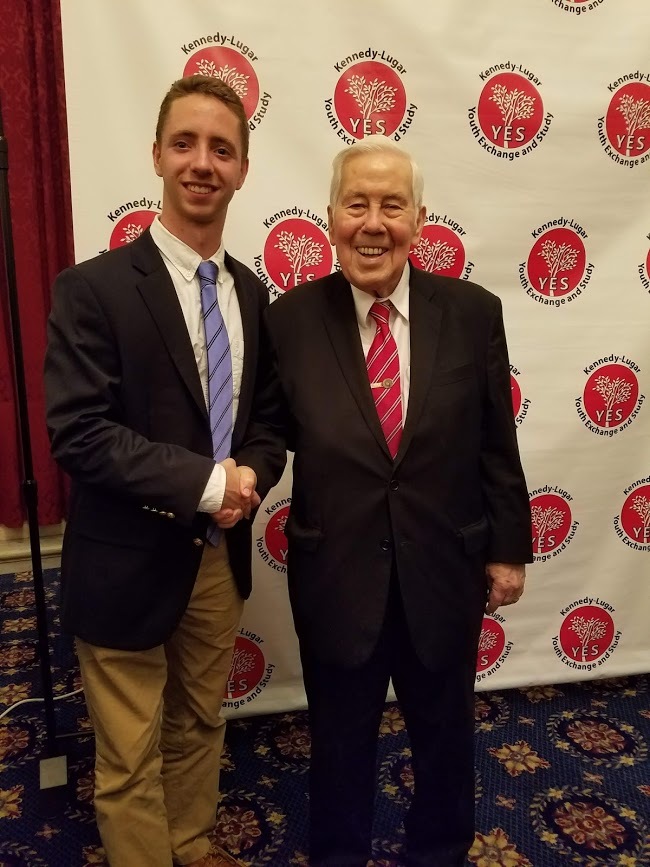 Izzy (YES Abroad 2013 - 2014), a YES Abroad alumna who studied in Turkey, who is weeks away from her college graduation writes: "I turned in a thesis today about a country I would not call home if not for Senator Lugar. Rest in Peace Senator Lugar, you brought me this life as I know it. "
YES alumnus Brian (YES 2011 - 2012) from Kenya reflects: "In 2011, after a rigorous application process, I was blessed to be selected as a finalist for the YES 2011-12 cohort. I lived in Michigan for a year, with such amazing people, and today, eight years later, I am just one of the 10,000+ YES Alumni from around the world. This is easily the proudest achievement of my life. YES has shaped my life, made me a better person, sharpened my leadership skills, and has opened more doors than I could ever have imagined. Today, I am the President of 200+ YES Alumni in Kenya and this is not the end."
Brian's story is just one story of impact that this visionary late Senator from Indiana had on a young Kenyan. But Brian's story is representative of the many stories of impact shared by innumerable YES alumni from over 40 Countries around the world. This is the legacy of Senator Lugar. Brian continued: "Some of us are only trying to achieve half of what Lugar has achieved. Because of him, a Christian family in Texas, that had never seen a Muslim before, hosted one, despite what society said, and they fasted during Ramadan. Isn't this great! This is just ONE out of THOUSANDS of stories. So, today, I join the YES family worldwide in mourning a magnificent man."

"Senator Lugar, your legacy will live on through the thousands of YES alumni, and future YES scholars. Thank you for your HUGE contribution to spreading peace, tolerance and intercultural learning. Asante Sana! Rest in Power, Great Man!" - Brian Bright (YES 2011 - 2012)
Vicky, a YES Abroad mother whose daughter studied in Malaysia has also hosted YES students. Vicky wrote in a letter to the editor to the Salt Lake Tribune "Senator Lugar's civility in international diplomacy allowed average families like mine to gain a global perspective and to make a positive difference in the world by simply opening our homes and hearts to a young person from another part of the world. Our daughter received the same hospitality from a family in Malaysia who was eager to accept another child into their home." (Read full reflection at the Salt Lake Tribune).
These are only a few of the powerful quotes and reflections from the YES community. To read more and join the conversation on the impact Senator Lugar had on you, please use #ThankYouSenatorLugar on any social media platform. The YES community is forever grateful for the work of Senator Lugar and his dedication to world peace. We are honored to carry on his legacy and vision.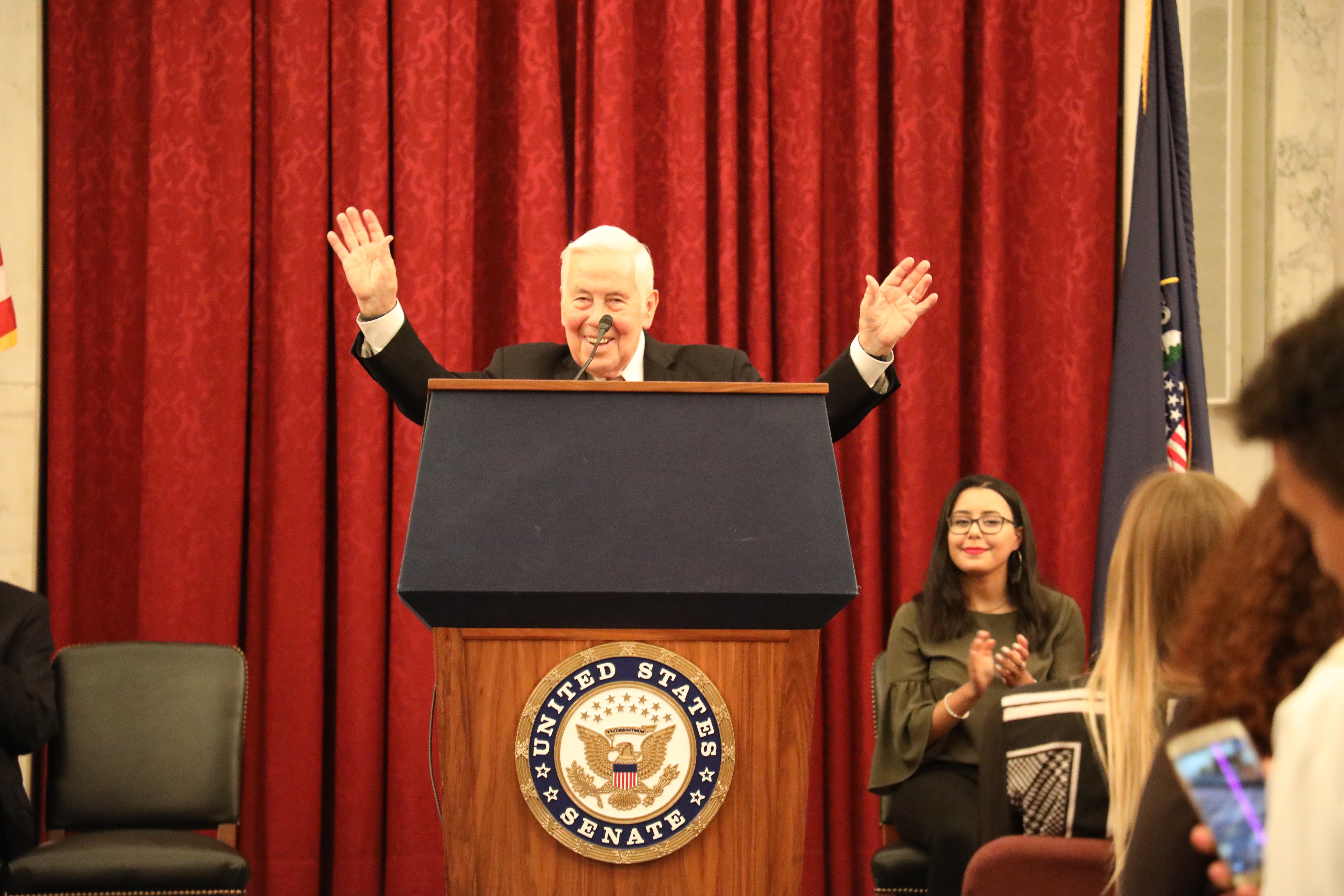 ---