---
Saying 'YES' to my First 5K Run in Bosnia and Herzegovina
May 29, 2023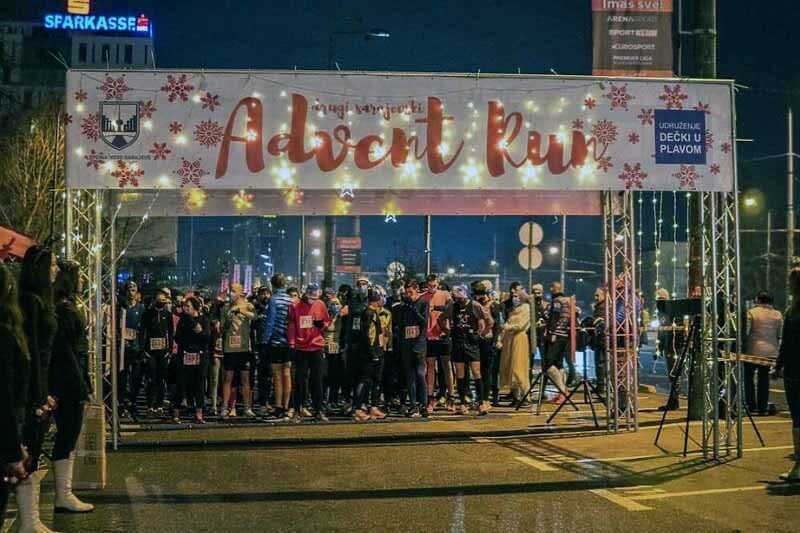 By John G., YES Abroad 2022-2023, Bosnia and Herzegovina
It was a no-brainer for me to sign-up when my school announced the launching of an adventure club for kids to participate in outdoor sports activities and encourage a healthy lifestyle. After all, who doesn't want to be healthier?  We were asked to fill out a questionnaire on the kinds of activities we would enjoy engaging in such as hiking, biking, running races, etc. Knowing that I'm not much of a runner and have never loved running, my finger lingered over the "run racing" option. It fueled the fire to know I might embarrass myself in front of a new school. But I didn't press the button because I was too anxious to enter the race. 
A week later, the group announced that anyone may join up for their first adventure, which would be to form a team for the annual 5K Advent Run in Sarajevo. Considering many were athletes at my school and the event was the day after I was due to return from a class trip, I was frightened once again to sign-up. Then, a few of my friends asked if I would be competing. They would not accept "no" for an answer, no matter how hard I tried. They assured me that no one would notice if I ran as slowly as I needed to. Finally, I signed up.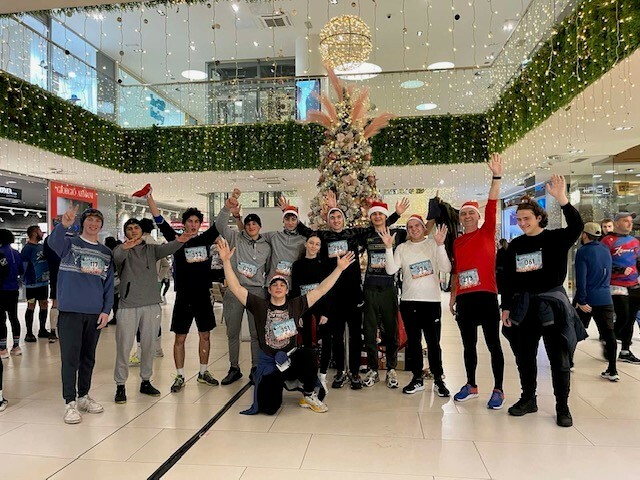 I made the decision that rather than make a fool of myself, I would actually be seizing the chance to get over my fear of running. I've never enjoyed running, and I certainly wouldn't identify as a runner. However, starting to run and being more active has always helped me with my mental health.  Like other exchange students, I had experienced ups and downs in my mental health while away. I considered whether running may be beneficial. Two weeks before the 5K, I started going to a nearby gym every morning before school, and it felt great to work out while I was on exchange. I felt less anxious about life overall, and it was great to use that morning time that I would otherwise mismanage. 
Then, on race day, it seemed as though everything was going wrong. I had left my running shoes at school, forgotten my stopwatch to keep track of my speed, and it had already begun to rain. I was concerned that I wouldn't be able to complete the race in 30 minutes, which was my goal while conditioning. But I made up my mind to give it everything I had and to finish the race, whatever the time was, though I was still rather anxious as the adventure team from my school (which consisted of approximately 10 of us) queued up to race. Professional runners were all around me, and I immediately wanted to quit. Then, the countdown started… "DESET, DEVET, OSAM,"  (TEN,NINE,EIGHT)... "JEDAN!!" (ONE!). BEEPPPP went the alarm as all the runners started.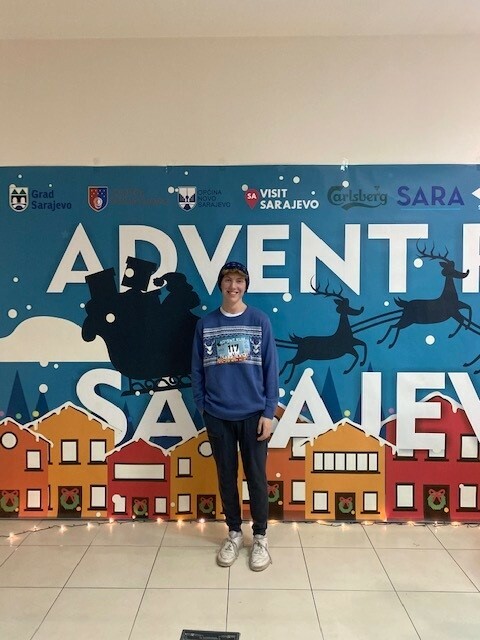 Running across Sarajevo's famous Miljacka River, I began to breathe in the chilly, damp night air. I had no clue what my speed was, but I didn't care; all that was on my mind was getting to the finish line. Jingle bells and cheers were rung by volunteers as they supported the runners. When I finally started to approach the finish line, I glanced at my phone. I saw that 26 minutes had passed! It was so thrilling to cross the finish line and get my medal, although I could scarcely believe it! 
I didn't perform well in comparison to people my age or my class, but I was still proud of myself for attempting something new. This race taught me that having a good exchange is an attitude and that if you want something, you must actively put energy into getting it. Even though I have this fantastic scholarship, it has made me realize that I must make use of the opportunities that have been presented. If they have the physical capacity, I invite everyone to complete a 5K, (or any distance!) run, regardless of that is the most significant lesson I have learned.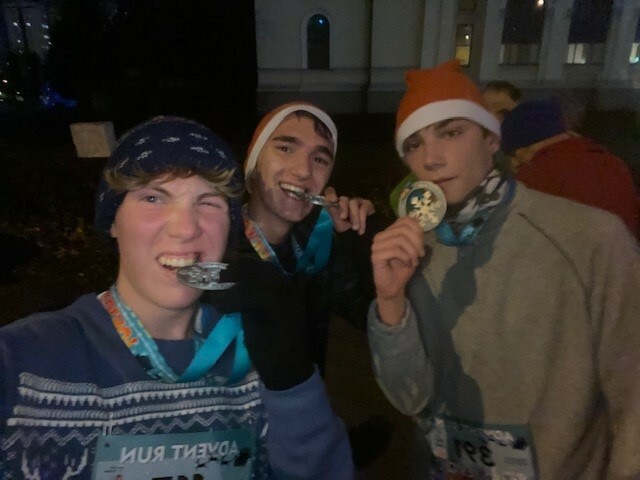 ---