---
Saying Yes To My First Talent Show In Thailand
November 23, 2022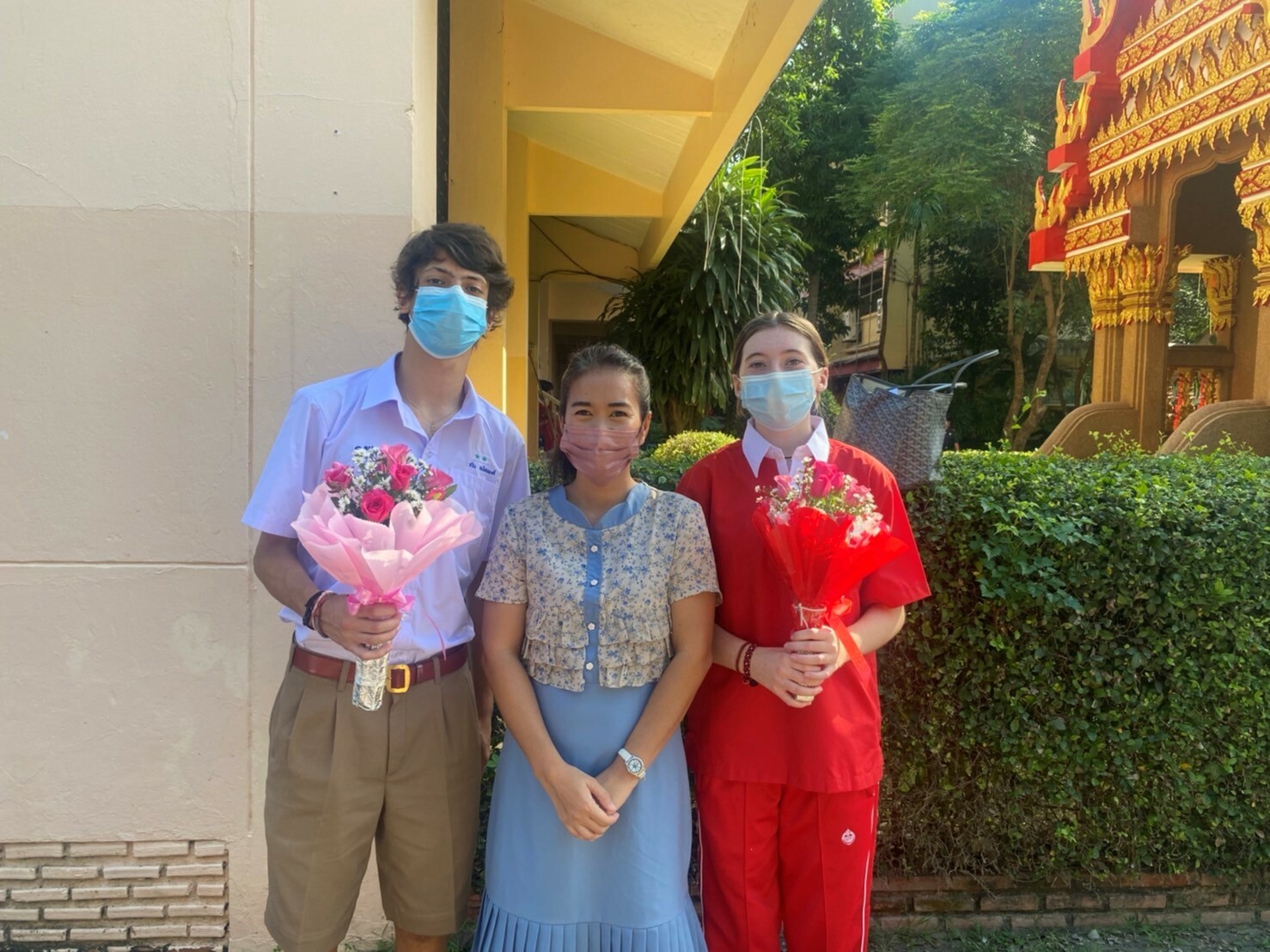 By Carsyn, YES Abroad 2022-2023, Thailand
During my first week of school in Kamphaeng Phet, my school conducted a talent show for schools in the area. Talents could include arts, sciences, and languages, and I was asked to join a group of students in my class who were putting together a play! I had no theatre experience prior to this, but I decided that now would be the best time to try something new -- I happily said yes! The goal of the play was to demonstrate the student's English-speaking abilities and general knowledge of te language.
The play we put on was Pee Mak Phra Khanong, a romantic comedy-horror film. This movie is immensely popular in Thailand and is based on Thai folklore. Thankfully, due to my lack of experience, my role in the play did not involve acting, but rather I helped co-direct, edit the script, and improve the actors' English skills –mostly their accents so the words flowed more naturally. We practiced the play twice a day, both before school and during the last period of the day. By the end of the month, thanks to all the rehearsals, I had the entire script memorized.

We continued practicing, even on the day of the competition. Sixteen schools participated in the competition and we were the last to go on stage. This ended up working to our advantage because we learned from other presentations. Most of the other plays were popular Disney movies. Since I wasn't acting, I got to experience the crowd's reaction to our presentation firsthand. The audience soaked up the jokes, cracked up at all of the right moments, and understood the accents very well! Seeing this warmed my heart and helped me realize that all of the work was worth it. To make things even better, we won the competition!
I am so glad that I said "yes" to this opportunity. It opened my eyes to the world of theater and the fun involved in developing a play. Now, I understand and respect every step of the scriptwriting, directing, and costume-wearing process. Among all of the fabulous elements of the play, I think my favorite part was the friendships I made along the way. When we started practicing it was only my first week of school, so I didn't yet know many other students. The cast not only welcomed me with open arms but they made me feel a part of this great community. I will forever cherish the memories we made together during this experience and can't wait to make many more memories throughout the rest of my time in Thailand.

---