---
Slava in Skopje
December 22, 2016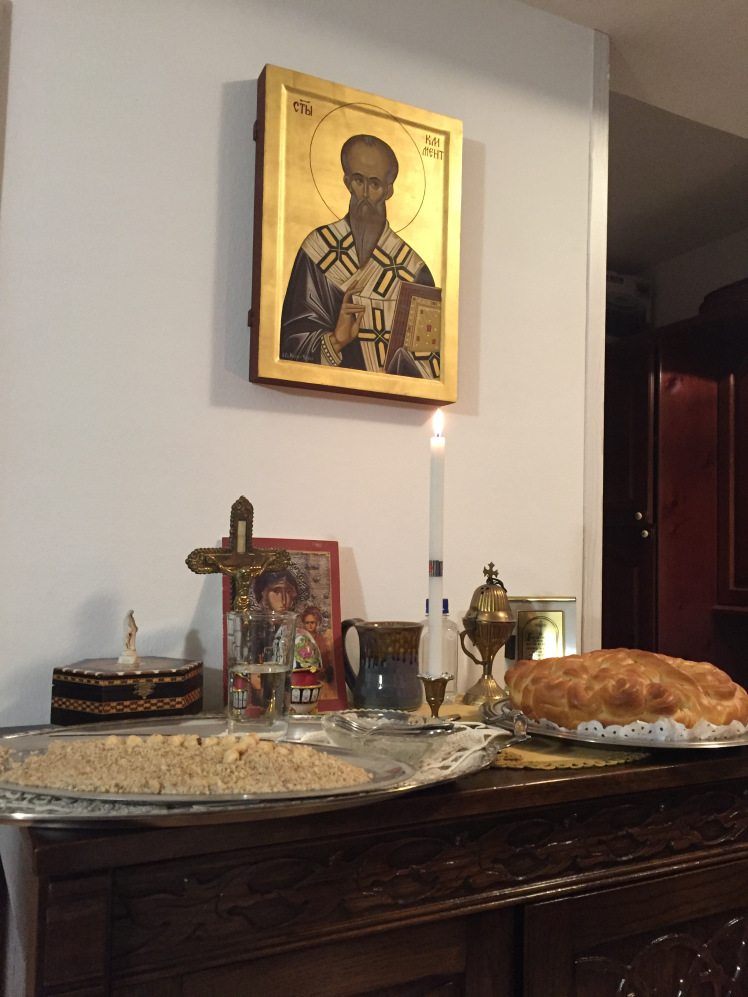 By Kyra J., YES Abroad 2016-2017, Macedonia
While Macedonia certainly has a significant Muslim population (with 33% of its citizens identifying as Muslim), the official religion is Eastern Orthodox (with 66% of its citizens practicing). Religion is certainly a visible part of the culture, but it's not an overwhelming part. Most of the people here – or at least those I have met in Skopje – celebrate the larger holidays and attend church services during those special times, but aren't avid church-goers. They identify as Christians and have religious beliefs, but the style tends to be more laid back.
That being said, secularism is not as strictly adhered to as it is in the U.S. Of course Christmas isn't a working day for most businesses and schools, but the U.S. makes a point of either removing religion completely from most businesses and schools or trying to include all practices. Macedonia tends to be different. In school, both at my public school and at the international school that two other YES Abroad students attend, there are huge Christmas trees in the center of school and lights decorating the outside. From what I can gather, Orthodox Christmas, which is celebrated on January 7 here, is traditionally less of a big deal in Macedonia than the U.S., but has been dramatically commercialized in recent years. Perhaps the "Christmas spirit" is more cultural, rather than a religious endorsement.
One holiday that is widely celebrated in Macedonia, and is also very particular to the Eastern Orthodox religion, is "Slava," or "Saint's Day." In the Orthodox tradition, each household is blessed and protected by a Saint (there are dozens of saints in the Orthodox church). Once a year, there is a day during which families celebrate their saint. The level of religious observance varies depending on the family, but most will observe the day regardless of observance because it is a great excuse to gather, eat, sing, and talk. My host family's saint is Saint Clement, and this Saint's Day is celebrated on December 9. This day is also the Saint's Day for many other saints, so December 9 is a national and religious holiday, which meant that we had no school.
The day began with a church service that included several songs and prayers. Following the service, the priest gave holy bread to each of the families who were celebrating their saint. Traditionally, the first thing you are supposed to eat on a Saint's Day is the holy bread so that you may be blessed for the year. In a way, this bread is symbolically similar to Challah in Judaism, and it also has a similar taste. After returning from church, we prepared for a big dinner that night with several of my host parents' friends and the rest of our host family.
My host mom prepared so many special dishes: fish, Macedonian pie stuffed with spinach and sirenye (white cheese), sautéed mushrooms and peppers, olives, salads, filled cabbage leaves, tavche gravche (Macedonian baked beans), and of course many types of bread! She also made tons of desserts. The guests began coming around 7pm, and the continuous feasting began. As the night went on, guests began to leave, and the music began. My host mom's sister brought her guitar, and we sat around the table and sang everything from Macedonian folk songs to the Beatles. I am always amazed at the power that music has to bring people together, especially since it so wonderfully includes all people from all backgrounds. It was a genuinely lovely way to close a lovely night.
As it seems with almost all holidays, the Slava, in my experience, was dedicated to a celebration of family, friends, and the community. And to me, that's such a beautiful aspect of the human experience.
---