---
Telling Stories Through Scent
October 22, 2013
By Catherine Cartier, YES Abroad 2013-2014, Morocco
During the past three weeks in Morocco, my sense of smell has been exposed to a variety of new scents--some of them that have made me want to crinkle up my nose and others I have wanted to inhale more deeply. The following are aromas that I have experienced--the good, the bad, and the ugly-- they mirror the lifestyle of my new Moroccan family and friends.
Scent: Spices
Story: The most common spices in Moroccan cooking are cumin, paprika, saffron, fenugreek, and cinnamon. On the street, especially in the Medina or at the souk, the smell of these spices wafts into the air. At home, the aroma of spices signals an upcoming (and undoubtedly delicious) meal. Rfisa is one of my favorite dishes here and is flavored using fenugreek. In December, I'm going to have the opportunity to learn more about these spices through Global Citizen, a class I take at AMIDEAST.
Scent: Trash
Story: I don't want to give a wrong impression and say that the odor of trash is ubiquitous in Morocco, but when walking down the street, it's not uncommon to see piles of garbage lying on the pavement. Often, cats are picking through the garbage, looking for left over scraps. Waste disposal is very different here, and recycling does not seem to exist. However, Moroccans conserve in other ways--my host family saves all their plastic bags and some disposable containers for repeated use.
Scent: Sea
Story: Rabat is located on the Atlantic ocean. Thus, the smell of sea salt replaces that of car fumes on the streets close to the ocean and at the beach. I love this smell--and the ocean itself. This morning, as I ran next to the water with my friend, I thought of my family and friends on the other side of the tide. It comforts me to know that the sea smells the same no matter what side of the ocean I'm on.
Scent: Bread
Story: Each day, as Moroccan families gather around tables in homes and restaurants to share any variety of delicious Moroccan cuisine, one thing sits on all of their tables: bread. I can't think of the last meal I ate where bread wasn't involved in some form. In many homes, bread replaces utensils as a way to move food from the communal plate to the mouth. This morning, my host mother made bread in our kitchen, but some neighborhoods have communal ovens as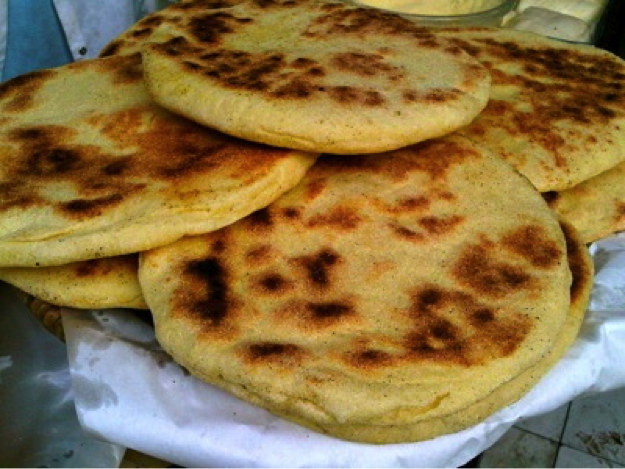 not everyone has an oven here. Every hanoot (corner shop) is stocked with a huge basket of bread and carts heaped with khobz (bread in Darija) traverse the streets in order to ensure that bread is accessible at all times and in all places. It's not uncommon to see a bag of stale bread hung on tree or lamp post, waiting to be eaten by a hungry person or animal. This national infatuation with bread means that it's always baking somewhere and filling the air with its warm aroma.
Scent: Rose Water
Story: Out of perfume? Spritz yourself with rose water. Feeling a little under the weather? A dash of rose water can fix that. Itchy mosquito bite? Rose water will help. Not only does rose water have a subtle (but wonderful scent), it is said to have medicinal properties as well. I love the bottle of rose water my coordinator, Sarah, gave me when I first arrived in Morocco, and I'm going to have to buy some more in the Medina before too long.
Scent: Cigarette smoke
Story: The smell of cigarette is all too familiar here in Morocco. As I walk through Rabat, I see cafes full of men, drinking coffee and smoking, an indication of a popular past time--cafe sitting. While some cafes serve a majority male clientele, there are plenty of cafes where I feel comfortable going with friends to waste a couple hours away. In the past weeks, we've scoped out the best cafes--based on location, price, and for me, ratio of cigarette smoke to breathable air.
Scent: Mint tea
Story: Thé (French) or achai (Darija) is served in Moroccan homes to welcome guests or to simply relax after a long day. I've often heard Moroccans refer to mint tea as "Moroccan tea." Mint tea is served sweet, with jooj (two) or khremsah (three) sugar cubes. My host family generously showed me the process of making mint tea, using a bundle of mint that can be bought in the Medina for 12.5 cents.
The scents of spices, trash, the sea, bread, cigarette smoke, and mint tea combine into the aroma of my new home. It took a good amount of thought to identify each scent, as part of experiencing these scents is taking them in all at once--un mélange, as they say in French. It's a privilege to call Rabat my home and to experience this mixture each day, I'm looking forward to experiencing new scents and taking in familiar ones throughout the remainder my year here.
---