---
YES Abroad Alumni Spotlight: Sophia Winkler
April 29, 2023
By Sophia Winkler, YES Abroad 2014-2015, Morocco
What are some of your biggest accomplishments since becoming an alum of the YES Abroad program?
About a third of my life - eight years - has passed since I became an alumna of the YES Abroad program. Although I never could have predicted it when I left for the program in 2014, I would go on to live, study, and work internationally for my entire adult life, so far. After YES Abroad, I spent a gap year in Izmir, Türkiye working as an au pair for a Turkish family. Then, I attended McGill University in Montreal, Quebec, where I earned a B.A. in International Development Studies and minored in Arabic. While in Montreal, I continued to improve the French and Arabic language skills that I had developed in Morocco. I completed internships at the U.S. Embassies in Morocco, Oman, and Yemen (virtual) during college, which allowed me to further explore my interest in diplomacy. After graduation, I began working at Amideast Tunisia as American Corner Coordinator. The center I managed, the American Corner Tunis, provides Tunisians with resources and activities aimed at building mutual understanding and partnership - a mission that to me echoed that of the YES Abroad program. Now, I am earning an M.A. in International Humanitarian Action through the NOHA Master, a network of international universities providing joint degrees to participants, who change universities each semester. I will complete my graduate studies at universities in Sweden, Spain, and Jordan over two years.
What are some of your favorite memories from the YES Abroad program?
Looking back on my time in Morocco after eight years, I see it less at a singular year away from home and more as just another year of my teenage life, a year that happened to take place in Rabat, Morocco. The moments that stand out - laughing with friends in the public bath, celebrating Eid with my host family, gaining independence and confidence as I learned Moroccan Arabic - reflect the special memories of social connection and individual growth that most 17 year-olds experience in a year. Some of my favorite moments were at home: filming silly iPhone videos with my host sisters, jumping up and down with my host mom when I received my first college acceptance, crowding into the kitchen with other YES Abroad students for the weekly cooking lessons from my host mom. These moments, and even the negative memories like staying home from school with the flu, were the ones that made me feel like my host country and family had become a real home for me, rather than just a place I was staying. Other favorite memories were of what YES Abroad fondly called "small YES victories" - the moments like giving a presentation for the first time in French or negotiating a price to half its original - that boosted my confidence and demonstrated the results of my daily efforts toward cultural and linguistic learning.
What are some of the ways you've stayed connected to fellow alumni since your exchange experience? What about your host family or friends that you met abroad?
Some of my closest friends today are fellow YES Abroad alumni, and the friendships I have formed from the program are not limited to the group I was with in-country nor even the 2014-15 cohort. The YES network has allowed me to find friends all over the world - an invaluable network to have for someone who moves so regularly. When I moved to Türkiye, knowing no one, I connected with the YES Abroad students and YES Program (inbound) alumni in my area. During my internship in Oman, I was delighted to discover that one of my coworkers had previously been host family to a YES Abroad student and friend of mine. When my Moroccan host mom was in Montreal visiting family, she visited me at university and even attended an Arabic class with me! I have been lucky to visit Morocco several times since completing the YES program, and each time I have made an effort to meet the YES Abroad students in-country and exchange stories and advice. In 2018, my dad and I visited Morocco, where I got to introduce him to my former host family and show him around my former home. The YES network is wide and includes not only YES Abroad and YES Program students but also host siblings, parents, teachers, local coordinators, and everyone else who contributes to a successful exchange year.
How did the YES Abroad program impact you professionally? What about personally?
In many ways, the YES Abroad program represented a coming-of-age for me. My exchange coincided with the last year of my childhood and of high school and my first year of many living overseas. To say that my exchange was formative would be an understatement. The soft skills that I exercised and strengthened every day on exchange have become a part of who I am, as my current life continues to require ongoing flexibility, adaptability, independence, and intercultural communication. Additionally, I can't understate the impact that French and Arabic language proficiency have had on me, both professionally and personally. The ability to communicate with someone in his or her mother tongue is one of the things that I value the most, and it was during YES Abroad that I realized the power of language learning in forming connections with people. My ongoing language learning efforts have been invaluable both in helping me to qualify for each of the professional roles I've held and in ensuring my success in them. Professionally, the YES Abroad network has provided support, mentorship, advice, and opportunities as I navigated university and the beginning of my professional career.
Finally, the strongest impact that YES Abroad has had was in teaching me that I can create "home" wherever I am. Morocco - including its people, language, and traditions - became a second home to me during my exchange, something that I initially doubted was possible in the span of nine months. Since then, I have lived in six different countries and am regularly required to adjust to a new home in a short period of time. Without this skill, and all of the other ones gained during YES Abroad, I would not be where I am today.
What is one piece of advice you would give to current or future YES Abroad program participants?
My advice to current and former YES Abroad students is to prioritize language learning. I did not anticipate the doors that my language skills would open for me, both inside of the United States and abroad. Although YES Abroad is a cultural exchange rather than a language-study program, I believe that my cultural understanding of a place is deeper when I can communicate with people in their native language. I am someone who enjoys learning languages, and I am lucky that they come easily to me. But I have also found ways to make language-learning easy and enjoyable, and none of them include flash cards or drilling grammar exercises. No matter what field you will work in or where you will live in the future, the ability to speak a foreign language will benefit you in surprising ways.
In 10, 20, or even 30 years, what do you hope the legacy of the YES Abroad program will be?
In my opinion, the beauty of the YES Abroad program legacy lies in the diversity of its alumni. Alumni are spread all over the world and working in every field imaginable. Whichever career path alumni decide to pursue, and whether that work leads them to work internationally or not, YES Abroad participants bring global perspectives. It is not only the individual YES Abroad student who is benefitted by the program, but also their families, workplaces, and greater communities. At this point, YES Abroad alumni are even sharing the values of diversity, empathy, and intercultural understanding with a new generation as parents, mentors, and leaders to them.
The YES Abroad and YES Program alumni networks are global, and members are strongly connected by the impactful experience of leaving home for a year at the most formative times of their lives. In future years, I hope to see the further strengthening of the connections between YES Abroad and YES participants as the global network of alumni grows and strengthens its bonds.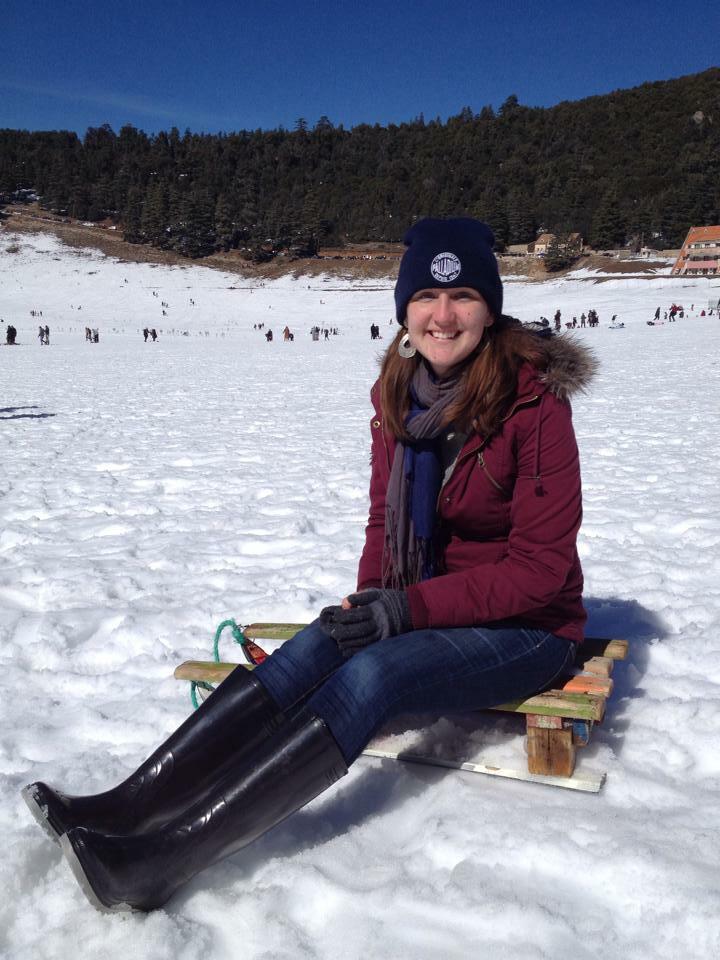 ---