Alumni Association
---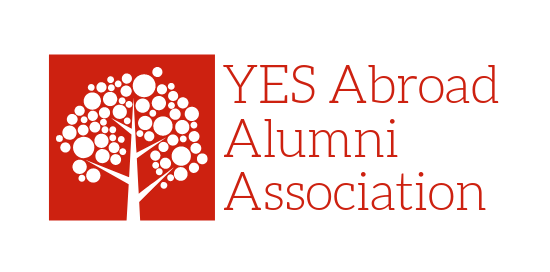 Join The YES Abroad Alumni Association

The YES Abroad Alumni Association is an independent association operated by alumni of the YES Abroad program and not the U.S. Department of State or its program administrators.
The YES Abroad Alumni Association seeks to bring together YES Abroad program alumni and to build a community for alumni after their program year. In doing so, we seek to facilitate meaningful relationships, social connections, and professional networks among alumni. We envision a vibrant and inclusive alumni community that serves as a network of support and a platform for alumni to encourage and inspire one another. YES Abroad Alumni Association is the framework, an organization that grows and expands as we adapt to community needs.
Our purpose is to bring alumni together across the U.S. through opportunities to:
Connect through common values through our shared experiences on the YES Abroad program.
Engage with our communities at home and abroad. Connect alumni across geography, program years, and professions.
Create an open and welcoming community for all alumni. Create systems of support for alumni.
Learn More About Participating in the YES Abroad Alumni Association: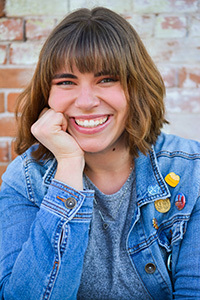 The purpose of the YES Abroad Area Teams is to connect alumni living in the same area, build local alumni communities, and strengthen our network as an Alumni Association. Area Teams must hold at least two events per year but are encouraged to hold more. Each YES Abroad Area Team is led by a local Area Captain who will oversee organizing events and communicating with the YES Abroad Alumni Association Board. Area Captains will be responsible for keeping in touch with local alumni as well as coordinating activities and delegating tasks to ensure successful turnout and planning. This position requires visioning, creativity, and team goal setting.
If you are interested in becoming a YES Abroad Area Captain, email us at [email protected]!
Each Area Team is expected to hold at least two (2) events per year, with one in each semester. Additional events are highly encouraged to build your team! Below are a few ideas for these events:
Alumni get-togethers to introduce alumni in the area, connect, and support one another.
Network with YES Abroad and other State Department-sponsored programs alumni (i.e. Boren, CBYX, CLS, Gilman, NSLI-Y, etc.).
Organize a networking event with YAAA alumni.
Gather alumni over a meal to welcome newly returned YAAA Alumni.
Meet up with local inbound international exchange students (i.e. A-SMYLE, FLEX, YES, etc.).
Celebrate a host-country holiday or international-themed potluck.
Give presentations at local schools, libraries, etc. about YES Abroad during application seasons (late August – early October). Presentations can be structured using the YES Abroad Alumni Outreach Toolkit.
We would love to have you join as a part of the YAAA team! If you are a YES Abroad alum, please complete this form to join YES Abroad Alumni Association networks and opt to receive information about YES Abroad Alumni Association events and related opportunities in your area.
Learn more about each YAAA team!
The Newsletter Team is responsible for writing and formatting two monthly newsletters in order to keep our members informed of the activities of both other alumni and the YES Abroad Alumni Association (YAAA). The Team will be led by the Newsletter Captain.
The Professional Development Team is responsible for supporting the professional development of YES Abroad alumni and connecting alumni with a variety of networking opportunities.
The Social Media Team is responsible for managing the YES Abroad Alumni Association (YAAA) social media pages as well as finding creative ways to engage YES Abroad Alumni through social media.
If you are interested in becoming a YAAA area captain, board member, or being part of the social media or newsletter team, please check our Facebook group and Instagram for information about applications, or email us at [email protected]!
Stories
---