---
Achoura Celebrations at School
December 9, 2016
By Alicia C., YES Abroad 2016-17, Morocco
Achoura (or the English spelling, Ashura) is a holiday that occurs on the 10th day of Muharram--the first month of the Islamic calendar. In Morocco, a majority-Sunni country, Achoura is a day of happiness and celebration, and marks the day that Moses parted the Red Sea. This year, it fell on October 12th, a Wednesday, so we got to celebrate Achoura at school!

While Achoura is a cultural and religious day for adults, it's also a day of fun for little kids. Our school is a K-12 school, and all the primary schoolers came to class that day all dressed up in traditional Moroccan attire. They didn't have class that day, and they…

- Made a mix of Moroccan dried fruits and nuts, called Fakiah
- Had henna done
- Painted their own mini drums and tagines (clay pots)
- Danced together to both Moroccan music and American pop music
We YES Abroad students participated, too! We got dressed up like we were getting married, had henna done, and danced with both the kids and the adults. Oh, and you can't forget the mint tea, a crucial part of every Moroccan day.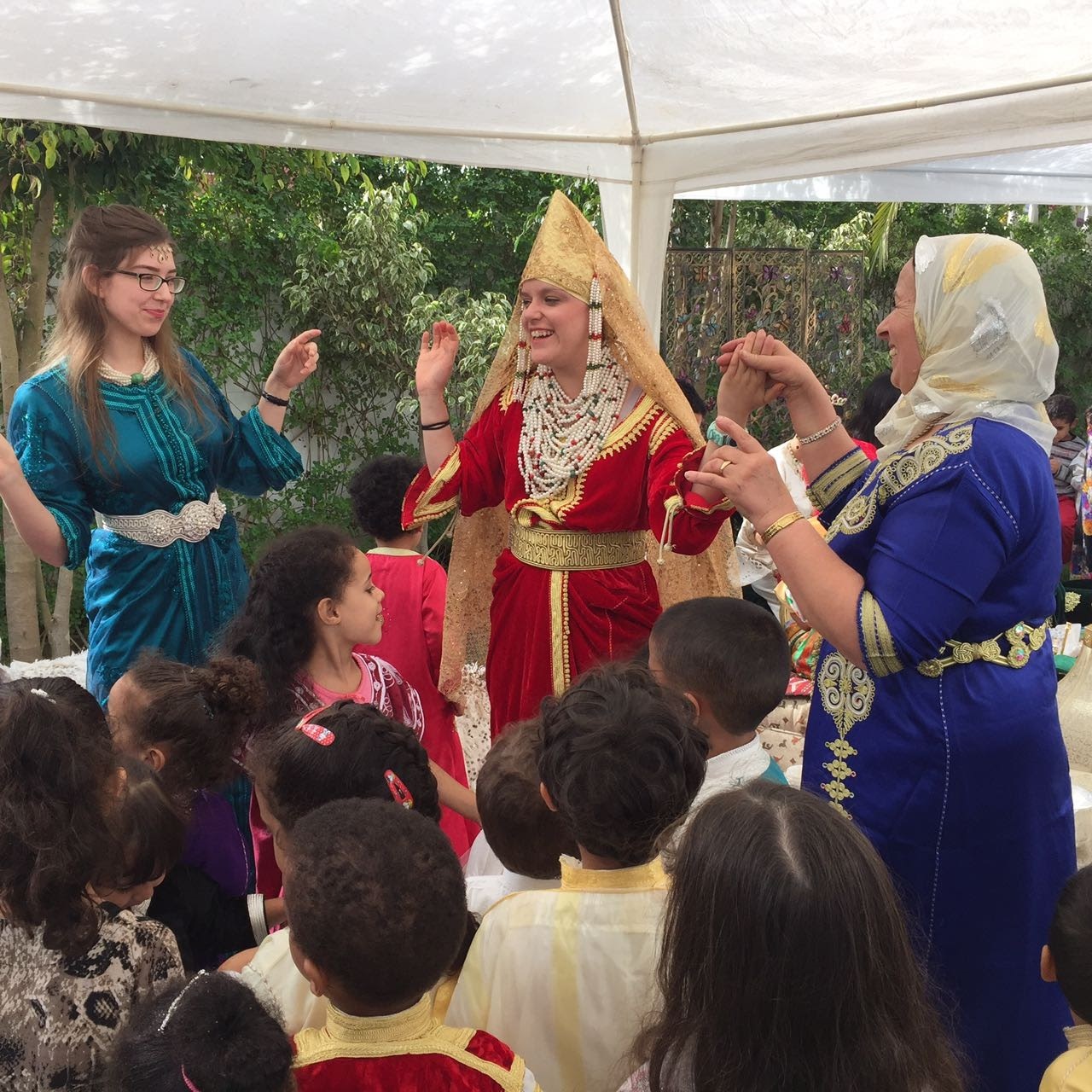 Achoura brought us closer together, and made us realize that we share more similarities than differences. That morning, we all celebrated. Regardless of whether we were American students or Moroccan students, and regardless of our backgrounds, we shared the common joy of food, music, dancing, and being happy with the people around us.

That day, we heard fireworks through the night--a great conclusion to a wonderful celebration.
---