---
Celebrating Vassa in Thailand
May 30, 2019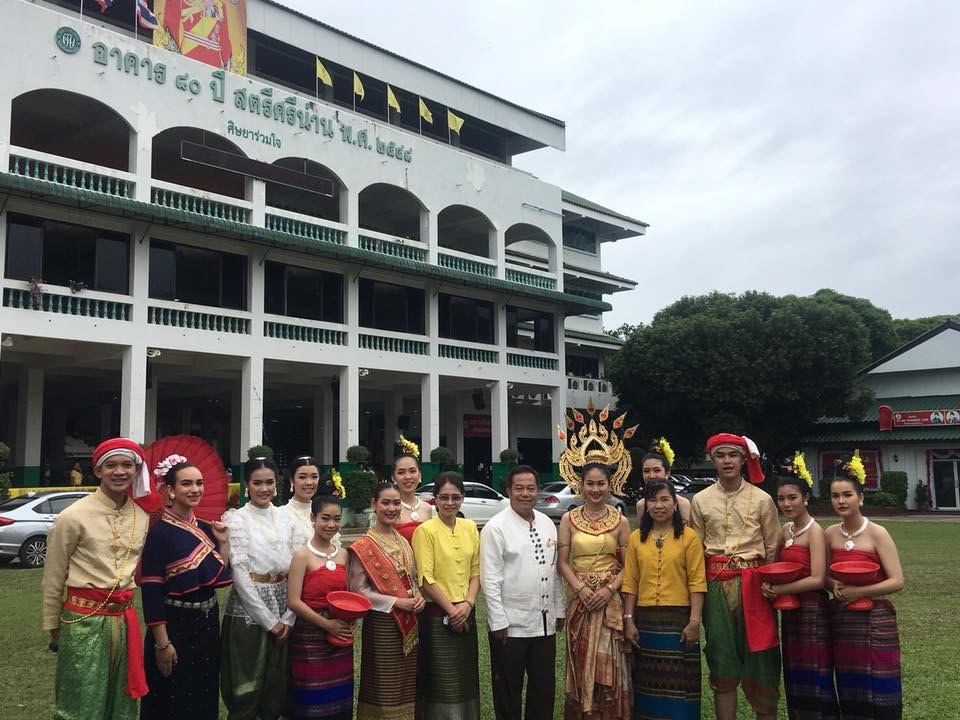 By Sofia Reecer, YES Abroad 2018-2019, Thailand
At the beginning of each rainy reason, Thailand celebrates Vassa (sometimes called Candle Festivals) with festivals in much of the country. They are known as "Candle Festivals" because they usually involve parade processions with huge, elaborately carved wax candles. In my host community of Nan, I had the honor of dressing up in a traditional Thai costume to help represent my host school in our local Candle Festival parade.
Entering the room where I'd prepare (and be helped to prepare) my hair, makeup, and Thai costume, I was immediately intimidated by the elaborate steps my school peers were taking with their hair and makeup! They warmly welcomed me and immediately began to help me get ready. Right away, I knew I had nothing to worry about; my host sister's friend was there and helped me to prepare, answering my questions when I was confused. Before long, I felt right at home; it was reminiscent of getting ready for a school dance with a group of friends back in the U.S. After everyone's hair and makeup was done, we were helped into our elaborate traditional Thai costumes; I definitely needed more help than anyone else with figuring this out! I wore a blue top and skirt and carried a red paper parasol over my shoulder.
Arriving at the start of the parade, the festivities were overwhelming. I was in awe! There were elementary school groups performing traditional dances and people lined the sidewalks, taking pictures as we went by. Colorful floats and beautiful traditional Thai outfits were everywhere, and Thai music was playing from speakers on some of the floats. At the front of our group, two girls in traditional clothing that matched our school's white and green colors held a sign with our school's name. We consisted of a section with group of girls in matching red dresses holding red goblets of shredded yellow paper to represent fire, a float with a large orange candle at the front of it, and a girl in an elaborate traditional Thai dress and headdress sitting on a platform that a group of boys in scouts uniforms carried on their shoulders. We paraded through town for an hour before heading back to school.
Back at school, we gathered to talk about the experience and we posed for more pictures. I thought about how welcomed and at-home the students helped me feel; they were so patient and helpful if I needed guidance understanding something, and so open to letting me help celebrate this part of the culture. I was thankful to my host sister for helping me with the elaborate process of removing all my makeup. I would have never expected the amount of times I needed to wash my hair times before the gel and hairspray were out, but I could not have been happier!
---