---
Connecting with Macedonian Through Debate
January 27, 2020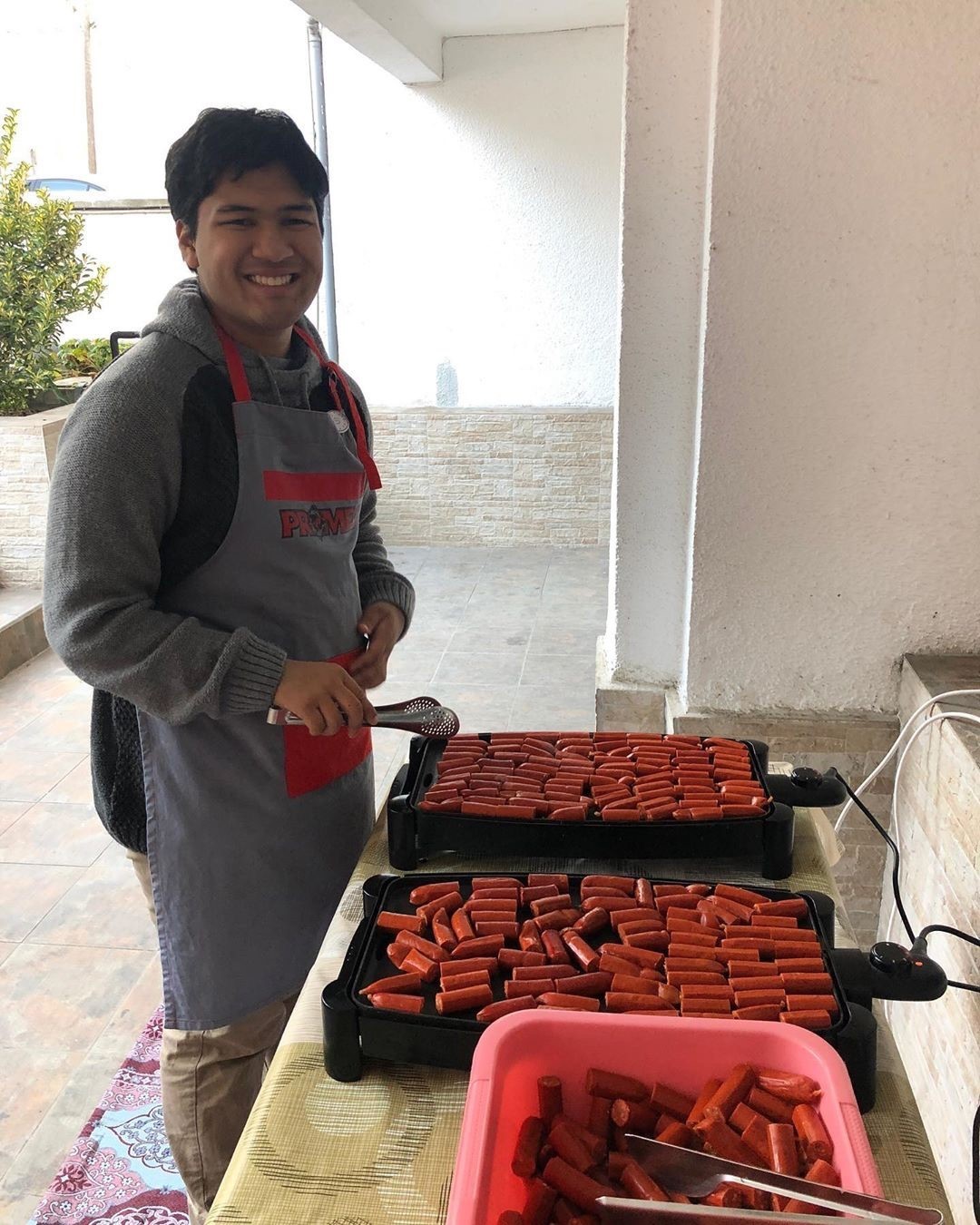 Hikaru H., YES Abroad 2019-2020, North Macedonia
One of the tools YES Abroad students are asked to put in their "toolbox" for exchange is "initiative" and the ability to say "YES" to all safe and positive opportunities, scary as they may feel in the moment.
A few months ago I decided to join the debate club at my host school, Gimnazija Orce Nikolov. Soon after, debate club became a habit in my weekly life on exchange in North Macedonia. When I first decided to apply for YES Abroad, I hoped to be active in the community. After all, the program is YES Abroad, not NO-Abroad. However, debate club has proven to be a fruitful opportunity in a number of ways.
Every Saturday morning, I get up at 10, have breakfast with my host family, head over to the nearest bus station at 11:30, pick up the newest edition of the Sloboden Pecat or the "Free Press," and ride the bus to my high school for debate club.
Sometimes, given the high number of English speakers in Skopje, it is possible to get by speaking English. However, I have found that learning Macedonian -- or at least attempting to learn Macedonian -- has become not only an investment in my future, but an investment in my relationships with locals. For example, the working language of our debate club is Macedonian. Sometimes it's hard to sit through club meetings and not understand everything. But throughout my time in debate club, I have become more comfortable asking for help and more confident in utilizing my language skills. And as the host son of a journalist, evenings throughout the weekdays are often spent in the living room watching the local news with my host parents, and debate club has helped build my vocabulary to discuss more complex issues and to be able to discuss current events with my host mom which helps me in understanding my host community better.
Last month, I signed up for my host country's National Debate Tournament for Beginners. But in the hours before the debate tournament, I doubted myself. My debate club leaders had asked if I could debate in English, but were told no, and I was extremely nervous about whether I could do it. I even considered backing out of the tournament. In the end, I went through it with it thanks in part to two of my teammates, my host family, and my friends.
After five rounds, my team and I learned that we finished ninth out of the 22 teams competing, barely missing the quarter finals and that I had finished 37 out of 80 speakers. By no means was I perfect. In fact, I definitely made several mistakes. However, throughout the three grueling days of the tournament, I actually learned a lot about myself and about my exchange. First, like one of the tournament judges told me, it is always okay to make mistakes. In fact, the several mistakes I made while speaking Macedonian were learning opportunities, and I am a better speaker now for it. Second, like I said before, learning the language is and has always been an investment in local relationships, which is one of YES Abroad's goals. After each round, some of our opponents approached my team and several told me that it was an honor to debate someone who was willing to learn their language. I even walked away from the tournament with several new friends.
---