---
Fall Trip to Serbia
January 12, 2018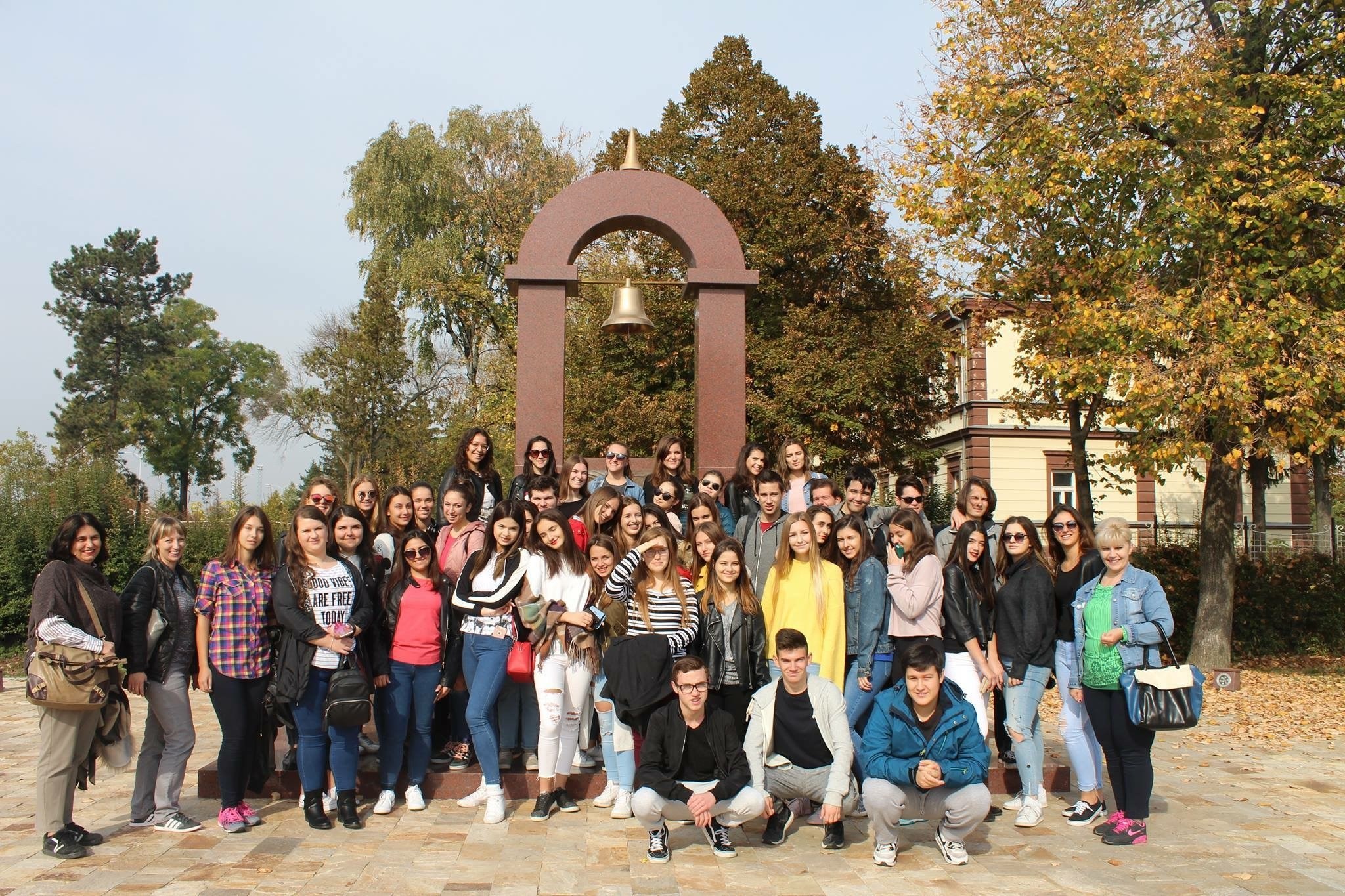 By Molly M., YES Abroad 2017-2018, Macedonia, from Mosinee, WI
At the end of October, my high school, Gimnazija Josip Broz Tito, had an excursion to Belgrade and Nis, Serbia. Christina and I were lucky enough to join, along with our IB class and students of other classes.
About 50 of us rode in a coach bus for eight hours before we got to our first destination. Translated into English, the site was called "Devil's Town." After hiking through the gorgeous fall leaves and getting fresh air, we came upon rock formations that were entirely unique. Our teachers explained the folktales and legends as to how they formed.
The next stop was visiting the memorials that commemorate significant battles in Nis. One memorial that stood out in particular was the Skull Tower, which, as its name suggests, was built from the skulls of fallen warriors during The First Serbian Uprising against the Ottoman Empire in 1809. In the morning we woke up early and went to the Red Cross Concentration Camp that operated during World War II. The tour was a very powerful reminder and I am grateful for my friends who translated for me
After our time in Nis, we got back to the road and headed to Belgrade. Although there was some construction, we managed to see the Museum of Yugoslavia, which happens to be Josip Broz Tito's final resting place. I was really intrigued to learn more about the former president of Yugoslavia. Other highlights included the Nikola Tesla Museum, Kalemegdan Fortress, the 61st International Book Fair of Belgrade, and of course some shopping.
My whole weekend felt like I was living in the History Channel, as I was learning about many new aspects of culture and history while seeing them, too. I am thankful for the opportunity to visit a country that I didn't know much about and places that I may not have otherwise visited. Aside from the educational aspect, I was also able to meet a lot of new people who weren't in my class, and bond with my friends over a lot of time in the bus. The same fun road trips I had at home with my family and class are also something that people in my host country enjoy as well!
---