---
Finding Community Playing Pool
October 21, 2022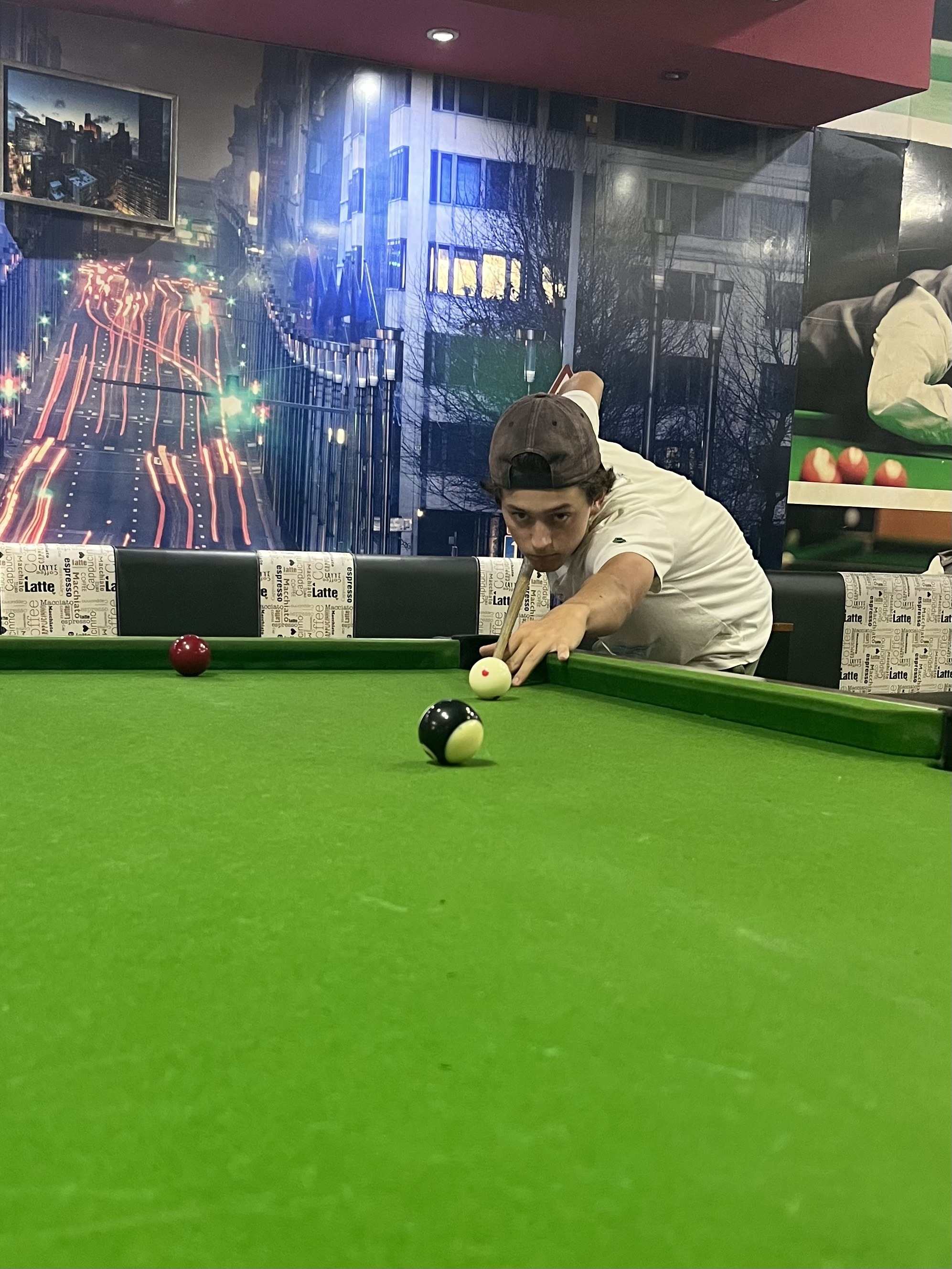 By George V., YES Abroad 2022-2023, Morocco
The last time that I played pool was at summer camp when I was 12 years old. I was terrible at it. I knew the basic rules of pool from playing it online with my friends, but when I had to hold a real cue in my hand and hit real balls, I couldn't do it. I could never get the ball to go where I wanted. When I came to Morocco, billiard clubs were everywhere. Even walking down my street, there were two pool halls less than 5 minutes away from my house. I never intended on picking up pool, mostly because I was intimidated. I didn't really want to play and was embarrassed to try and learn in front of strangers.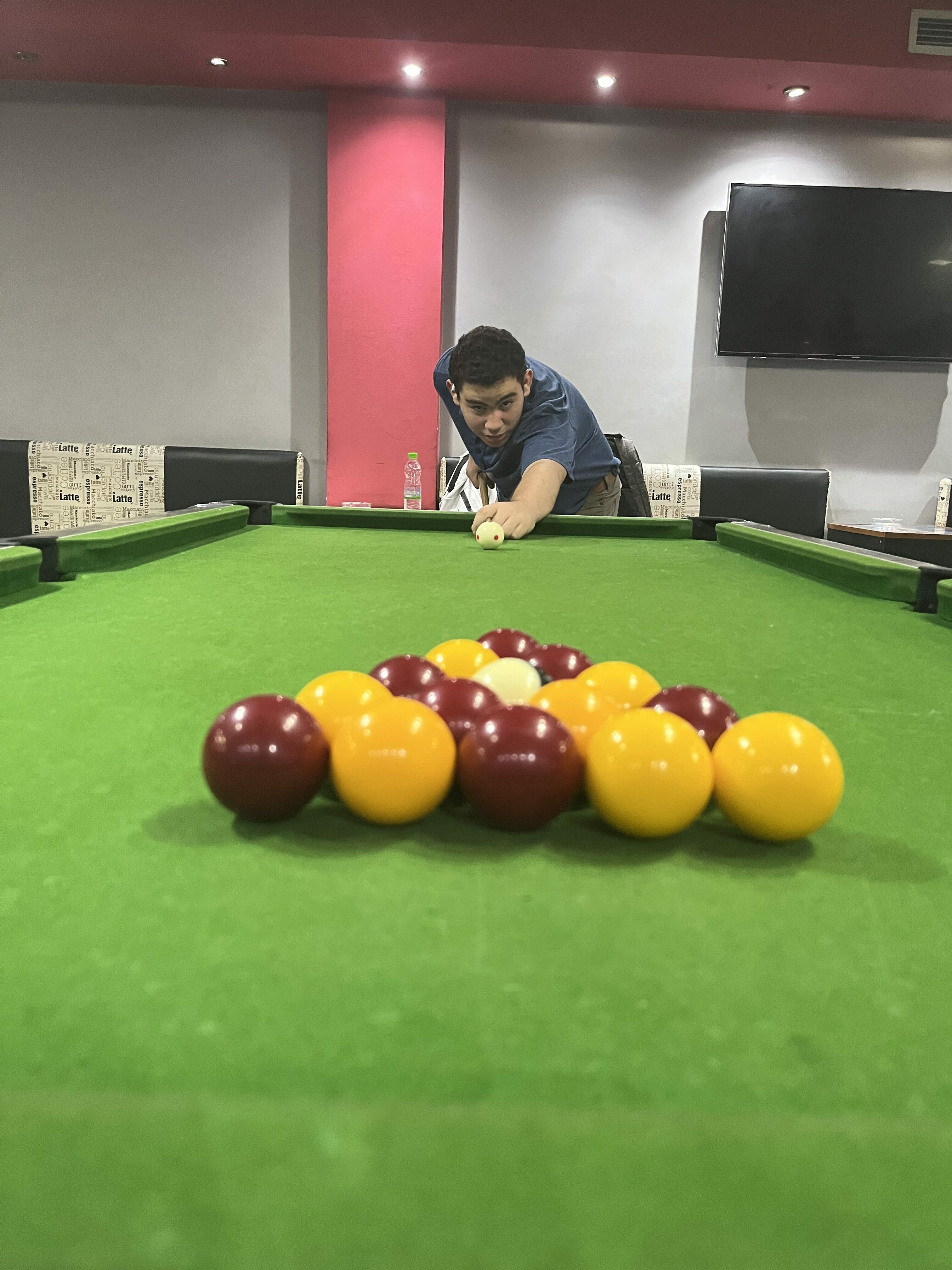 One day, while walking home from school with a few friends, we stopped in a pool hall to play a few games. "La, la, la," I insisted. But, my school friends really wanted me to play, and so I had started my first game of pool in five years. I warned my friend that I wasn't good, but he told me he wasn't good either and put the cue in my hand. My first few shots weren't bad. In fact, I got a ball in. After that initial ball, however, my beginner's luck had run out. As I was deciding how to hit a ball, a stranger came up to me. Without speaking, he pointed to where to aim the ball. I trusted the stranger, who seemed like a local at the billiard's club, and squinted one eye to aim at where he had indicated. I pulled my cue back and hit the ball. "Let's goooo!" I shouted as I gave the stranger a high five for helping me land my second shot of the game. Over the course of that game, I learned the basic mechanics of the game. After years of thinking that I would just never be able to properly play pool, I was actually making balls in.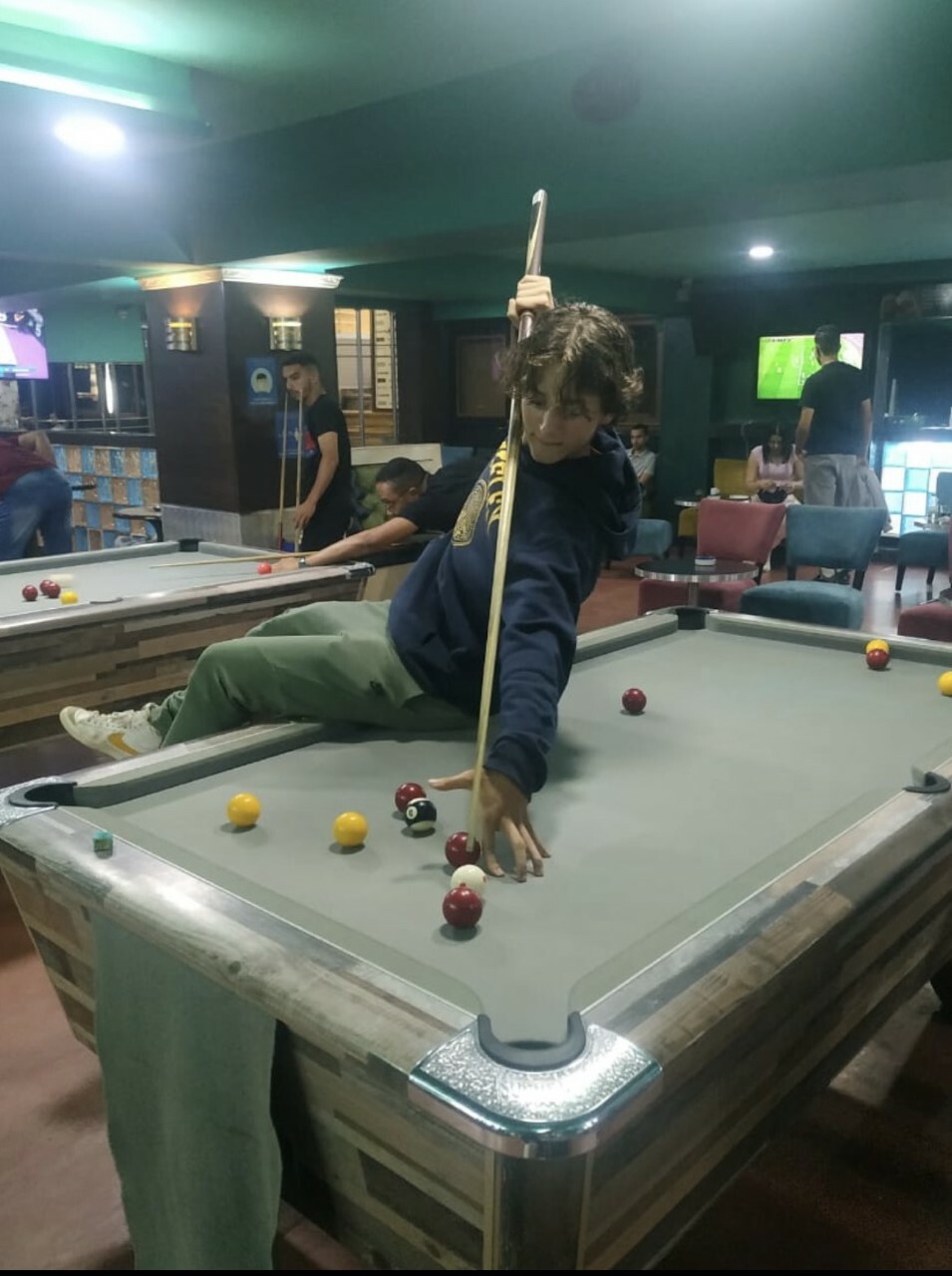 I was a really active student-athlete in Virginia, but I was unable to pursue a lot of the activities that made up the communities that I belonged to. It was hard being away from really integral and defining extracurriculars, like tennis and dance, because I felt like a part of my identity had been taken away. I knew I was going to have difficulties with study abroad, like cultural shock and loneliness, but I never realized how hard it was to be away from these activities that almost felt like a part of who I was. These activities were also what I was good at - I had been dancing since I was 2 years old and had national scholarships and had gone to states for tennis the previous year with my school team. Combined with not knowing Darija (Moroccan Arabic), I felt like I was not good enough.
Billiards wasn't like my previous activities, however. It was a way to connect with other people with no strings attached. While it was certainly competitive at times, the community was so welcoming and friendly, with people helping even their opponents with shot structure and technique. I was initially intimidated by the community, but it was honestly the best part of the experience.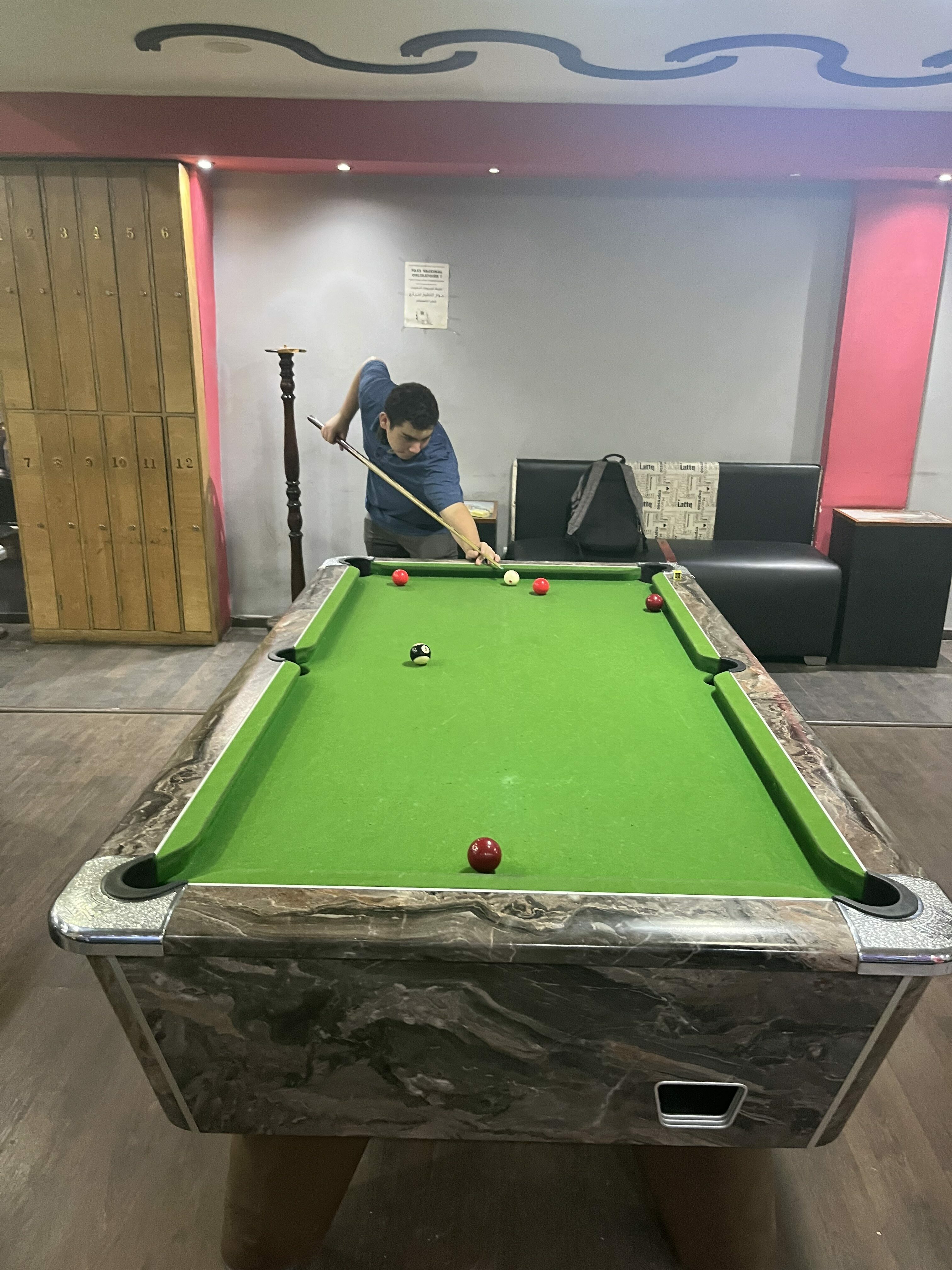 Going to pool clubs with friends has been a really good way for me to connect with people while I've been abroad. I never expected to be regularly going late at night to play billiards, but it's been nice to be able to feel like a community again. When everything is different while abroad, being able to feel connected to a community has been a really good way to deal with homesickness and loneliness. I'm not a pool shark yet, but with enough practice and the support of a really welcoming community, I think I'll get there.
---