---
Global Youth Service Day in Sarajevo
May 1, 2015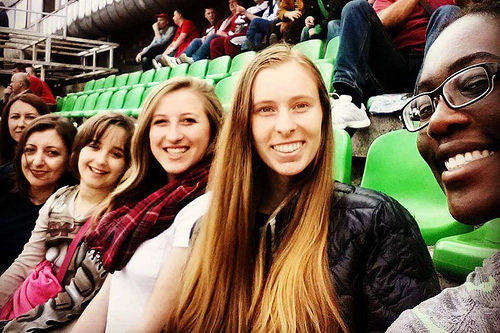 YES Abroad students in Sarajevo participated in two projects during the month of April in honor of this year's Global Youth Service Day (GYSD). In their first project, together with YES Inbound alumni and American Councils staff, YES Abroad students focused on raising funds via the crowd-funding website Indiegogo for a local dog shelter, Gladno Polje, in Ilidza, a suburb of Sarajevo.
Gladno Polje is partially funded by the local municipality. However, due to the large number of stray dogs in Sarajevo, the annual funds put aside for the shelter are nowhere near the necessary amount to keep the shelter going. Estimates currently put the stray dog population in Sarajevo close to 11,000.
Due to the hard work of a tiny group of independent rescuers and activists who fundraise for proper food for the dogs, clean the pens daily, and do whatever they can to improve the dogs' living conditions, the situation at Gladno Polje has improved over the past few months. However, despite successful efforts for dog adoption, new strays continue to arrive at the shelter. The aim of this campaign was to help the local volunteers continue running a humane shelter by purchasing adequate dog food, toys and medical and hygienic supplies for them.
Thanks to the efforts of YES Abroad students and YES Inbound alumni, program staff were able to deliver over 130 pounds of dry food to the dog shelter.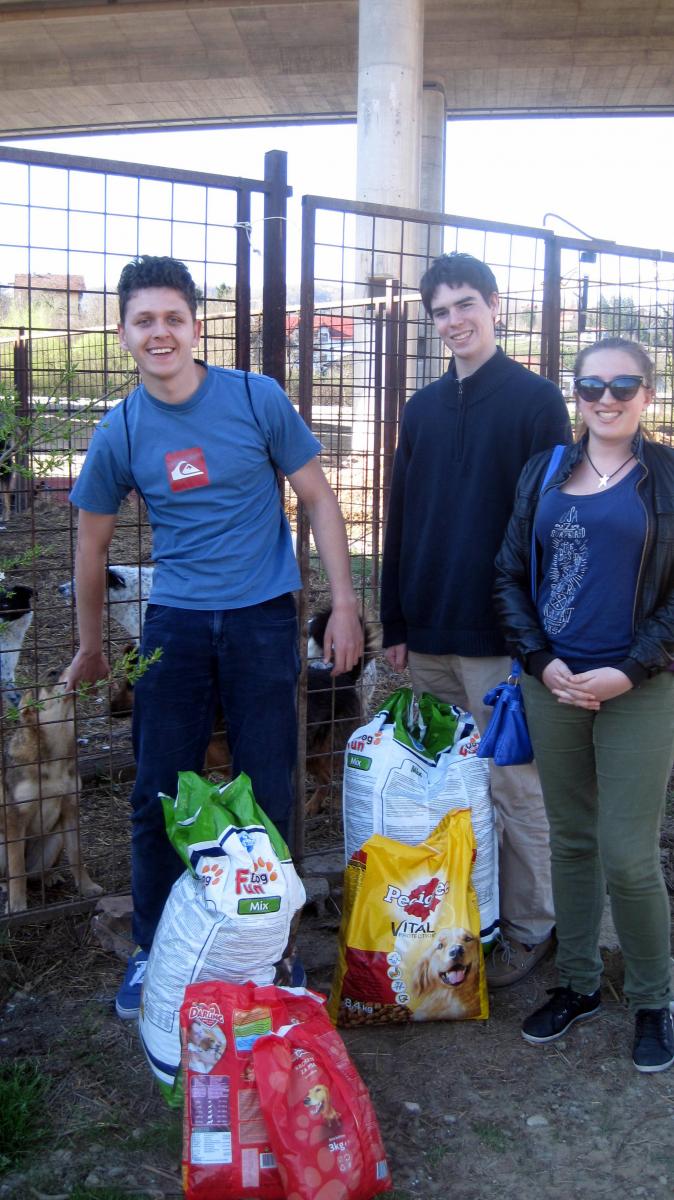 YES Abroad students also participated in cleaning up the Koševo soccer stadium in Sarajevo on Friday, April 24. The event was organized in cooperation with FK Sarajevo, a Bosnian Premier League soccer team. FK Sarajevo assisted in obtaining half of the cleaning supplies for the activity and promoting the event to local media, which really helped spread the word about GYSD within Bosnia and Herzegovina.
In addition to YES Abroad students and YES alumni, members of YES Abroad host families, EducationUSA Competitive College club students, cadets of the FK Sarajevo Football Academy and a number of Sarajevo fans participated in this event. In total, over fifty volunteers helped improve the soccer stadium. Following the clean-up, YES Abroad students in Sarajevo received free tickets courtesy of FK Sarajevo to their next home game on Sunday, April 26 against Široki Brijeg. The Premier League soccer game was a first for YES Abroad students in Bosnia and Herzegovina.
---