---
Indonesia Wishes
October 17, 2019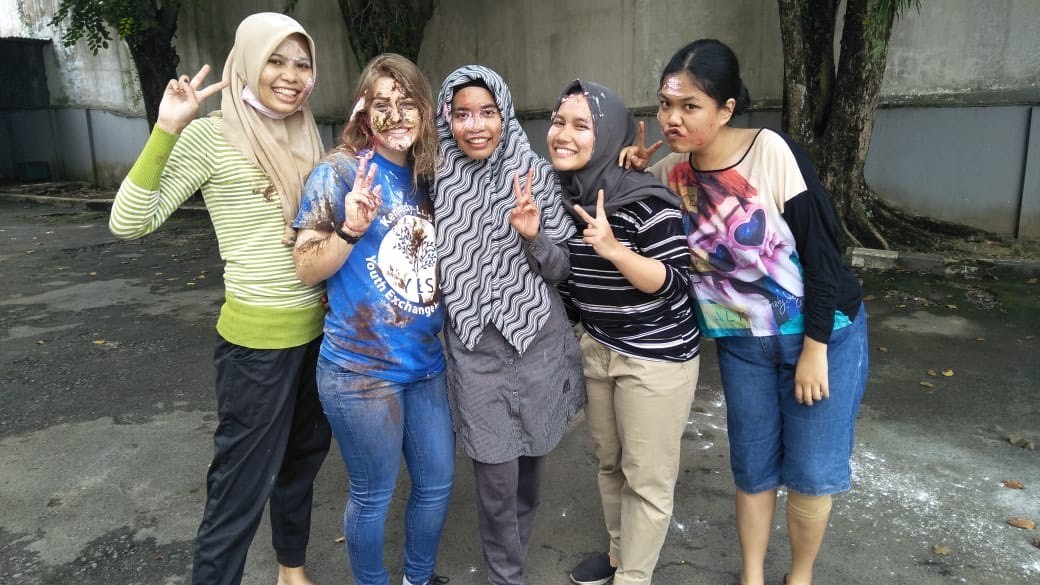 By Carrigan R., YES Abroad 2019-20, Indonesia
The lights flash on and my mind wonders why I am being woken up at midnight, until I hear the "happy birthday" song in Bahasa Indonesia (the Indonesian language). There's my extended host family with a karaoke machine, cake, candles, and my little host sister-truly the whole works! Birthday traditions in Indonesia, as I learned throughout the day, are very different from the United States. Though I was turning 18, a legal adult in the U.S., my host family followed all the traditions for a typical 17-year-old in Indonesia, because 17 is the legal adult age here. This included a surprise cake fight with raw flour after my Bahasa Indonesia lessons, coffee, and three cakes being smashed into my hair and face!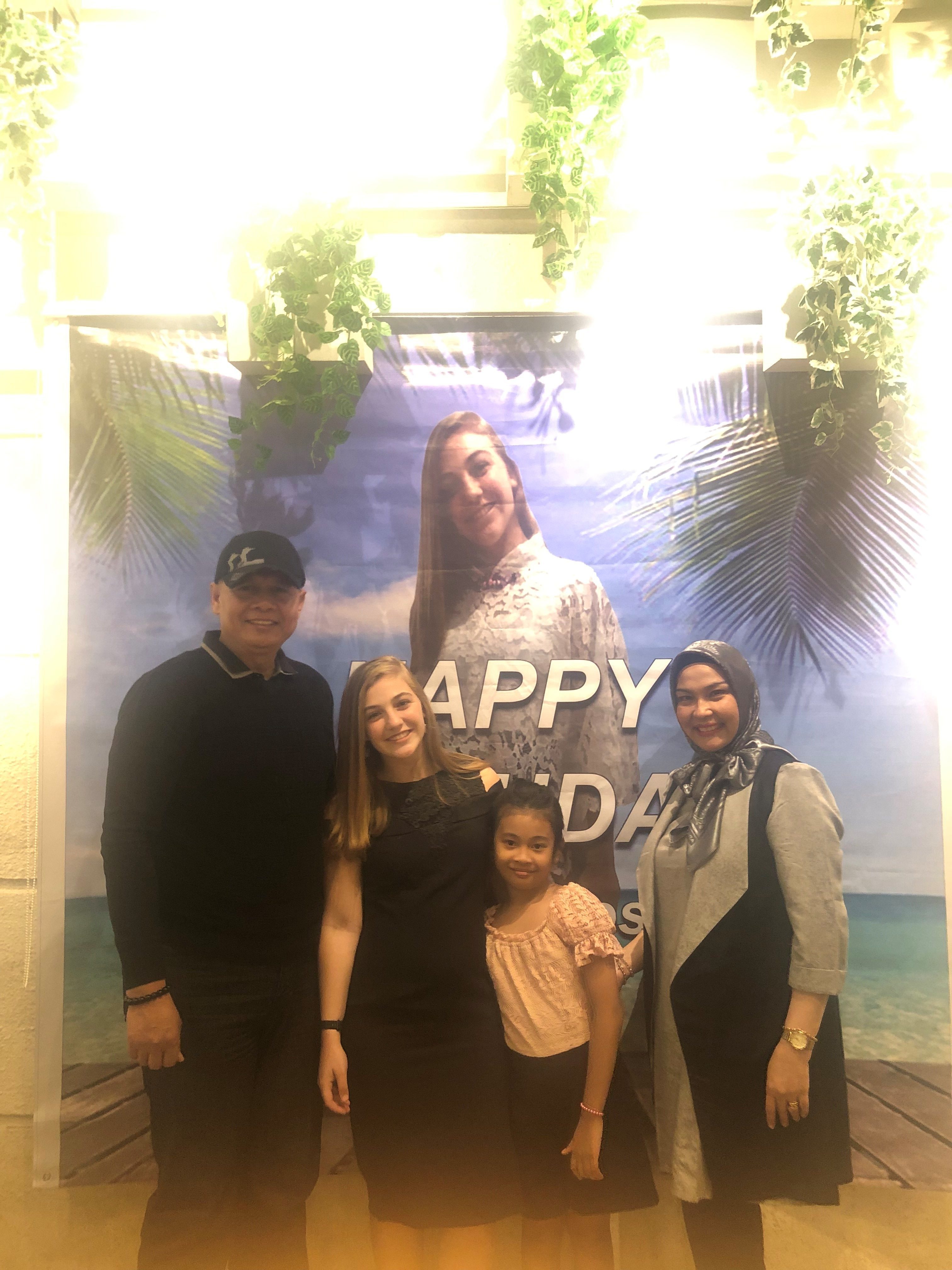 I thought the birthday surprises were over, until after golf practice with my host mom, when we went out to dinner and were met by the other exchange students in my area, the AFS volunteers, and my school friends! My host family had also made a massive poster with me cropped onto it wearing traditional Indonesian clothes that said, "happy birthday."
That night, I learned the importance of opening gifts in private (away from your family) as a sign of respect that is a central component of Indonesian culture. When it came time for cake, the candles would not blow out, and now that is a running joke with my host family.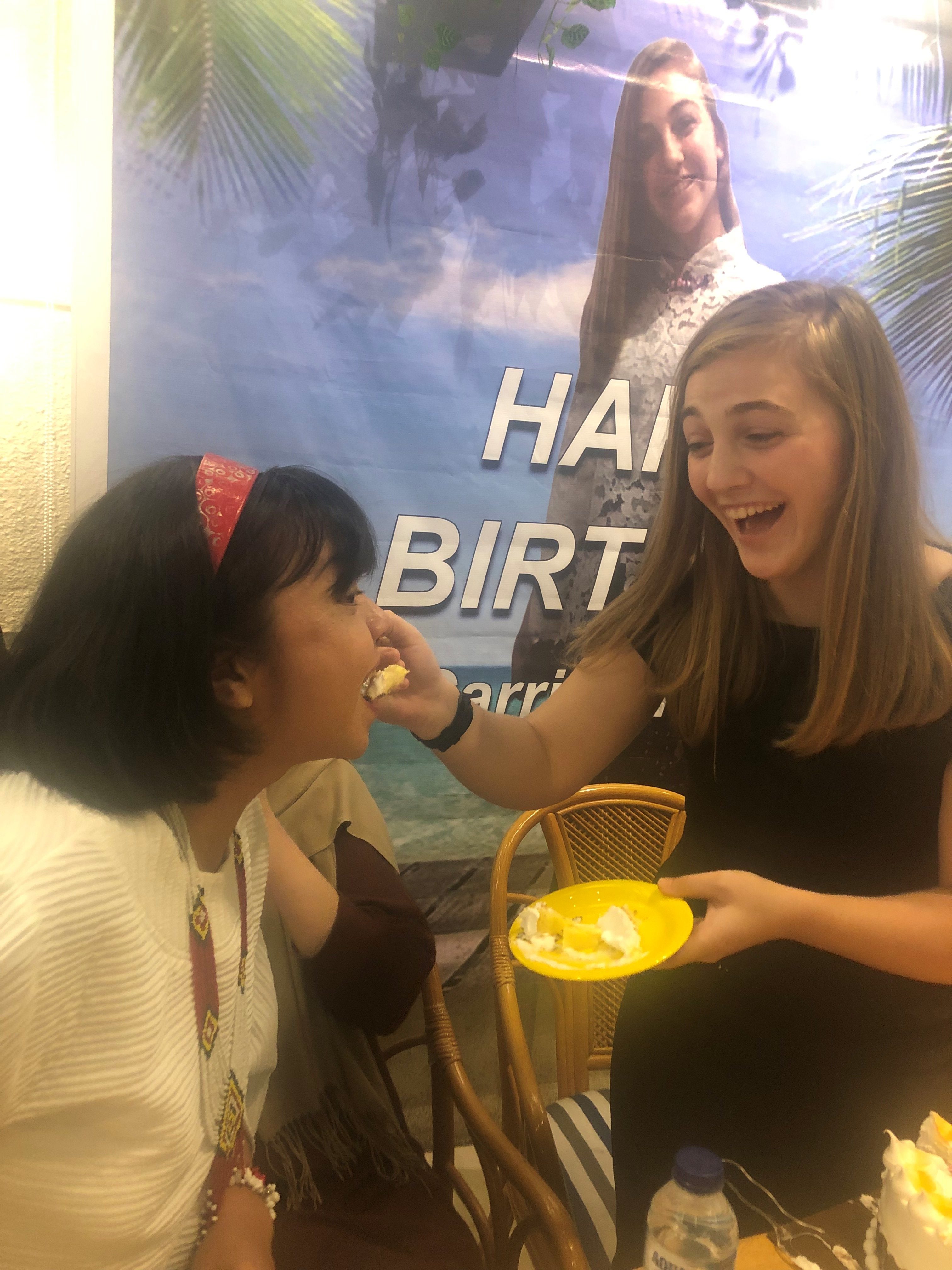 Unlike the United States, where the guest of honor is served first, I was asked to hand feed cake to my elders, and then my friends, before I ate a slice. This tradition lies deeply with the value of recognizing what others have done for you, and your giving back. These experiences made my birthday special, and taught me something about Indonesia that I'd never experience without a family here. I look forward to more birthdays in Indonesia and at home because these traditions for me, will not be left behind!
---