---
Lessons Learned From A Year Abroad
January 24, 2022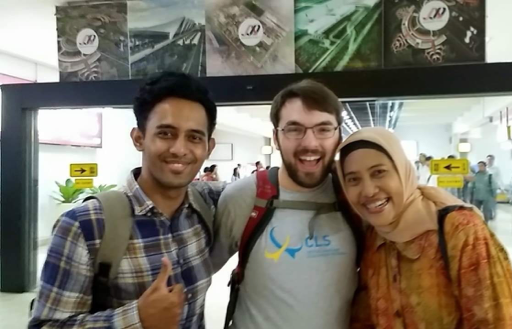 By David D., YES Abroad 2012-13, Indonesia
The day I learned about high school study abroad programs from the U.S. Department of State began like any other school day. As I was walking into history class, I noticed two people standing in the front of the classroom. Soon after the bell rang, they presented about a student exchange program called Congress-Bundestag Youth Exchange (CBYX). The chance to live abroad in Germany for a year, fully funded, sounded too good to be true! As I researched further, I also learned about the U.S. Department of State's NSLI-Y and YES Abroad programs. I ultimately decided to apply to YES Abroad. Little did I know this experience would shape the rest of my life and provide several important lessons along the way.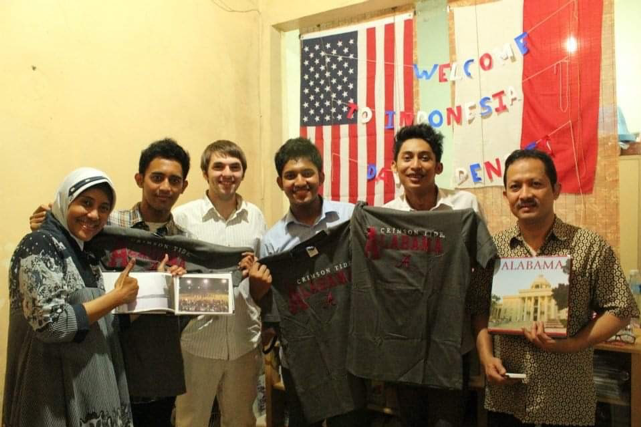 My program experiences in Indonesia taught me how to learn. Before living in Indonesia, I was an average student who got by in school. To succeed in Indonesia, I quickly realized that I needed to focus my attention on language learning and cultural adaptation to thrive in my host country. One way I maximized my language learning in my daily routine was through taking advantage of my commute home from school to engage new people in conversation --my goal was to talk to five people whenever I was on public transportation. After the interactions, I would write down the new words I had experienced and added them to flashcards to study in my spare time. I've since taken those lessons into my daily life. Now, when I do something, I do my best to focus on it and do it well.

I applied this approach to learning in college, as well. From majoring in Religion with a concentration in South and Southeast Asia to pursuing a masters in Southeastern Asia Studies and International Economics, I worked diligently in my studies. Fortunately, I was able to stay connected to Indonesia through my research and internships. These research projects provided a unique opportunity to return to Indonesia to study important local and cultural issues, like the extinction of the Javan Tiger. I had further opportunities to investigate contemporary Indonesian issues as a researcher at the Center for Strategic and International Studies and as a graduate fellow at McLarty Associates.

Most recently, I was awarded the Presidential Management Fellowship, appointed to the Environmental Technologies team at the International Trade Administration. In this role, we focus on America's climate policy issues related to air pollution and CO₂ emissions with trading partners in Southeast Asia, with whom I have the opportunity to communicate within Indonesian. I am incredibly grateful for the opportunity the YES Abroad program to Indonesia provided me and the doors it has opened for both my personal and professional life. I plan on continuing to apply the lessons I learned in Indonesia to the rest of my life as I grow and develop in my career!
---