---
Turning Back a Page in History: Volunteering in Sarajevo
November 11, 2018
By Olivia J., YES Abroad 2018-19, Bosnia and Herzegovina
Every Monday and Wednesday after school, I hop on the tram line going from Ilidža to the center of Sarajevo. It's about a 40-minute ride on a busy day, but I don't mind because I am going to one of my favorite activities: volunteering at the History Museum of Bosnia and Herzegovina.
I first started volunteering at the History Museum about a month ago, after my Bosnian language class had visited the museum. I was fascinated by this institution and the history of the country, and I thought that volunteering at the museum would be an excellent way to learn more about Bosnia's history and culture. Volunteering at the museum has allowed me to combine my love of history and my desire to learn more about the country in which I am living.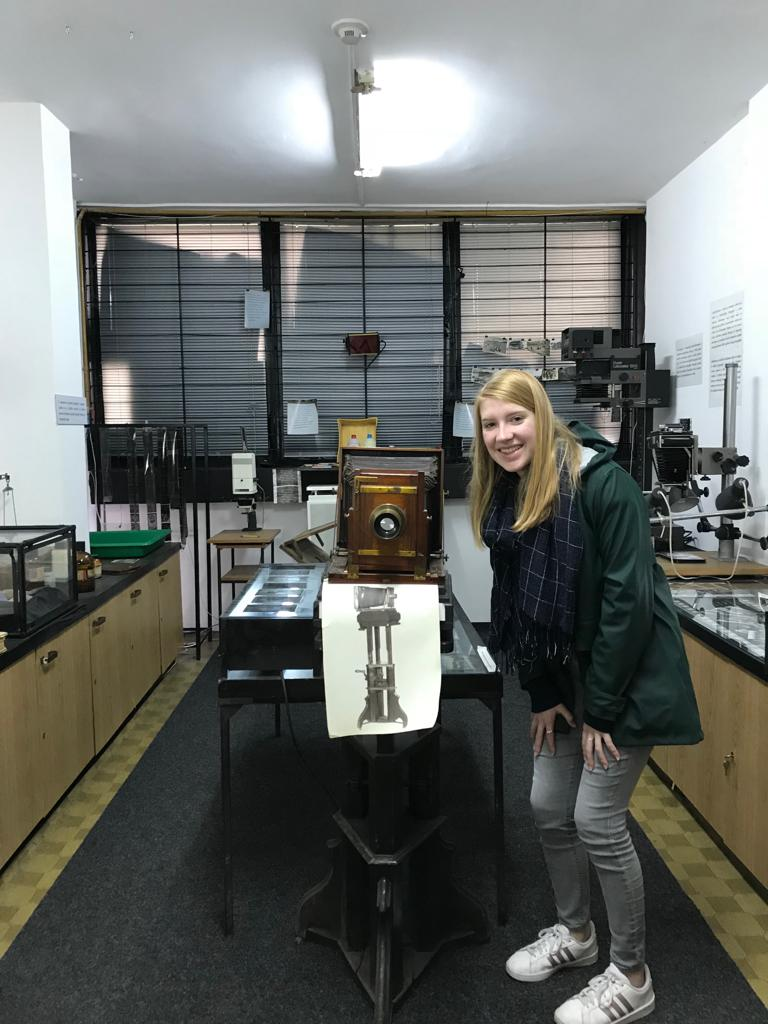 Initially, I wasn't really sure what I would be doing at the museum – I just wanted to learn as much as I could. Now a month in, I have already done a wide variety of things, from giving tours to organizing important documents.
One week, my supervisor and I organized the room where the copies of the still-running daily newspaper, "Oslobođenje" (Liberation), are held. There were hundreds of books that contained the prints of the newspaper dating from the 1950s. The oldest print book I found was from 1943! I thought it was so interesting to be able to hold these historical items in my hands. Looking at the papers, I was able to learn more about daily life in socialist Yugoslavia. I remember one section of 1965 paper discussed how women could progress the socialist cause.
I have also had the opportunity to look at some of the documents in the museum's archives. For instance, one day I was able to look at old socialist brochures from the Second World War. I read brochures that were written by Stalin, Tito, and other Yugoslavian national heroes. Reading the brochures was great practice for my local language skills; I learned some interesting vocabulary like "buržoaski" (bourgeoisie) and "proleterske revolucije" (proletariat revolution).
Volunteering at the museum has been a great opportunity for me to learn more about Bosnia and its history. At the same time, I am able to better develop my language skills and kindle my interest in history. I am so thankful for my supervisor, Amar, and everyone that I work with at the museum for helping me to have this incredible volunteering experience.
---