---
Practicing Diplomacy with Model UN
June 8, 2020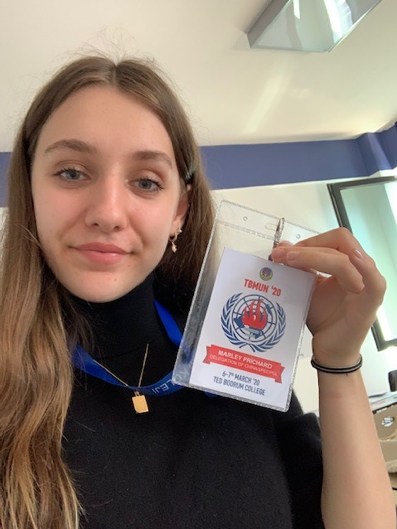 By Marley P., YES Abroad 2019-2020, Turkey
In early March our cohort was invited to Bodrum, Turkey to participate in an international Model United Nations conference at a local school there. Because of my interest in international politics, I had always been curious about Model UN, but I had never had the opportunity to participate in a conference in the U.S.
At the conference, I met students from all around Turkey. This was a wonderful opportunity to hear different perspectives on international events, which challenged the opinions and ideas I had held as an American. I valued the encouragement to participate as we made sometimes serious, sometimes ridiculous arguments, and while we came up with real solutions. In just two days, I had made a ton of new friends from all around Turkey, and found a talent for Model United Nations.
Marley was recognized with an honorable mention for best delegate in her committee.
---