---
YES Abroad Alumni Spotlight: Maxwell Myers
August 21, 2023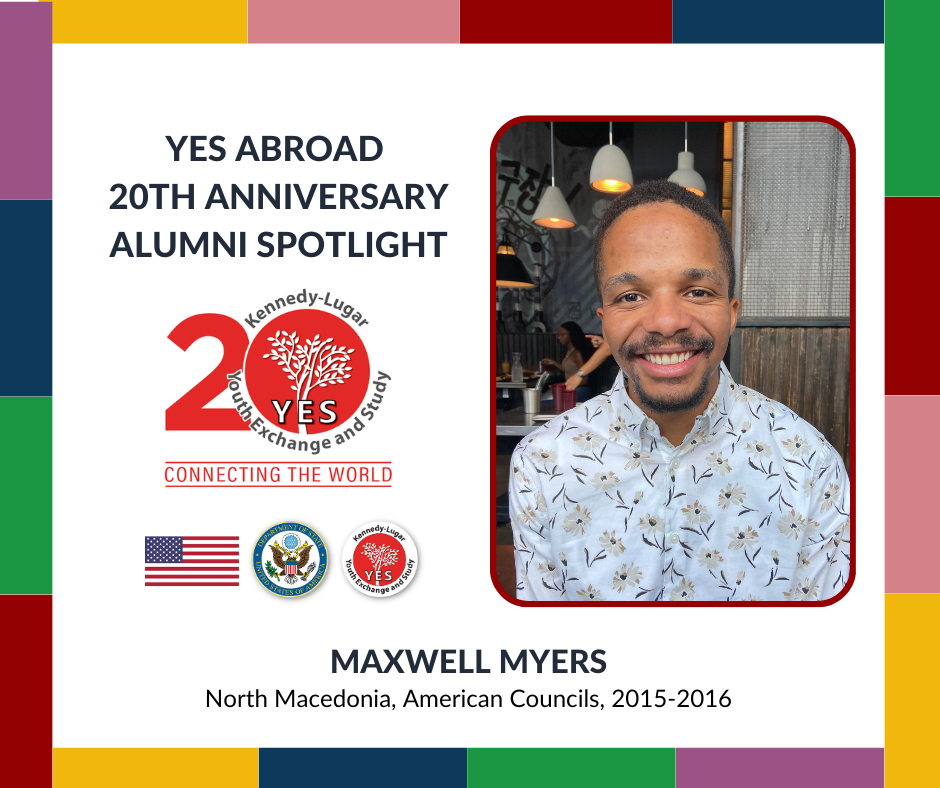 By Maxwell Myers, YES Abroad 2015-2016, North Macedonia
What are some of your biggest accomplishments since becoming an alum of the YES Abroad program?
Since becoming a YES Abroad alum, I have been fortunate to achieve many goals of mine. Among them have been graduating from West Point and commissioning into the U.S. Army as an active duty military intelligence officer. I count myself fortunate for having the opportunity to attend West Point. The opportunities to travel to foreign countries such as Georgia for NATO's mountaineering course, Macedonia for Stamps Scholarship research, and attend numerous conferences around the world were parallel to none. I was fortunate to receive funding through the Stamps Foundation Scholarship to fund my research on politics in the Balkans. I then received a Rotary Ambassadorial Scholarship to study Conflict Resolution in Divided Societies at King's College London. From there, I transferred into my active duty time as a military intelligence officer. I am now the second in charge of an 80-person company of intelligence soldiers.
What are some of your favorite memories from the YES Abroad program?
One of my favorite memories from the program involved going on a trip to visit a ski resort with my host parents (although I just call them my parents) and my fellow YES Abroad participants. My fellow YES Abroad participants and I packed into the back of a tiny car and set out for the ski resort. When we arrived, I must admit that I was like a kid in a candy store. Coming from Georgia, snow was a hot commodity, so when I jumped out of the car from our stuffy two-hour car ride, I was ready to jump in.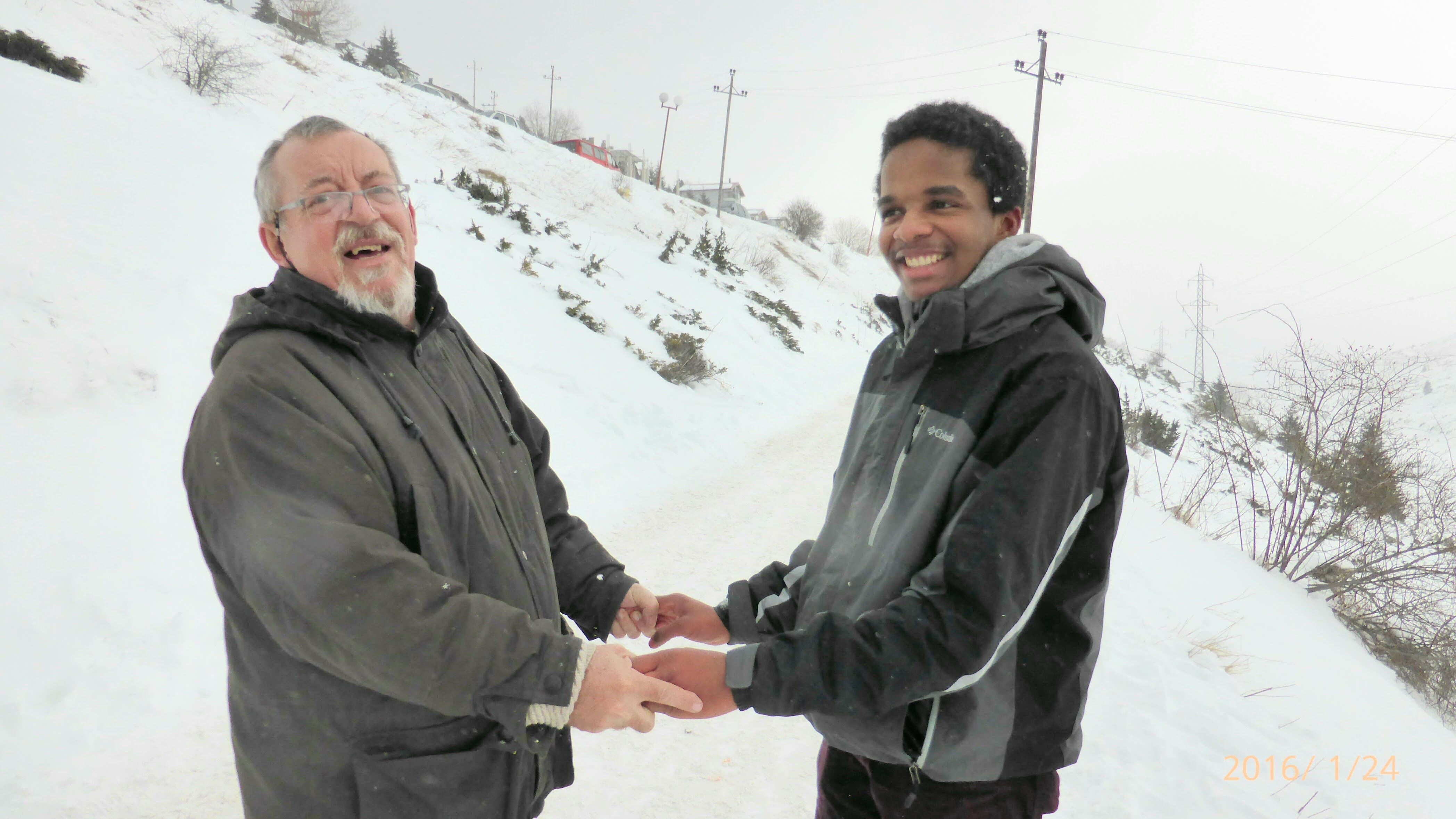 What are some of the ways you've stayed connected to fellow alumni since your exchange experience? What about your host family or friends that you met abroad?
Since participating in the program, one of the other YES Abroad alumni and I have worked on projects in Macedonia since and have traveled twice to Macedonia and met at the same time. Similarly, a former program participant and I hike together when we get a chance. As for my family, they are practically my real family. I have seen them two summers since participating in the program.
How did the YES Abroad program impact you professionally? What about personally?
YES Abroad gave me the chance to hone in on what I wanted to achieve as an undergraduate and professionally. For my YES Abroad capstone project, I focused on a particularly volatile time in Macedonian politics which then fed directly into my academic interests at the military academy and later for my master's program at King's College.

Personally, this opportunity gave me the chance to be independent of the constraints my society at home placed on me and allowed me to explore my Blackness, identity, and intellectual curiosity in ways I could have never imagined. As a result, I became more secure in who I am and the impact I intend to have on the world.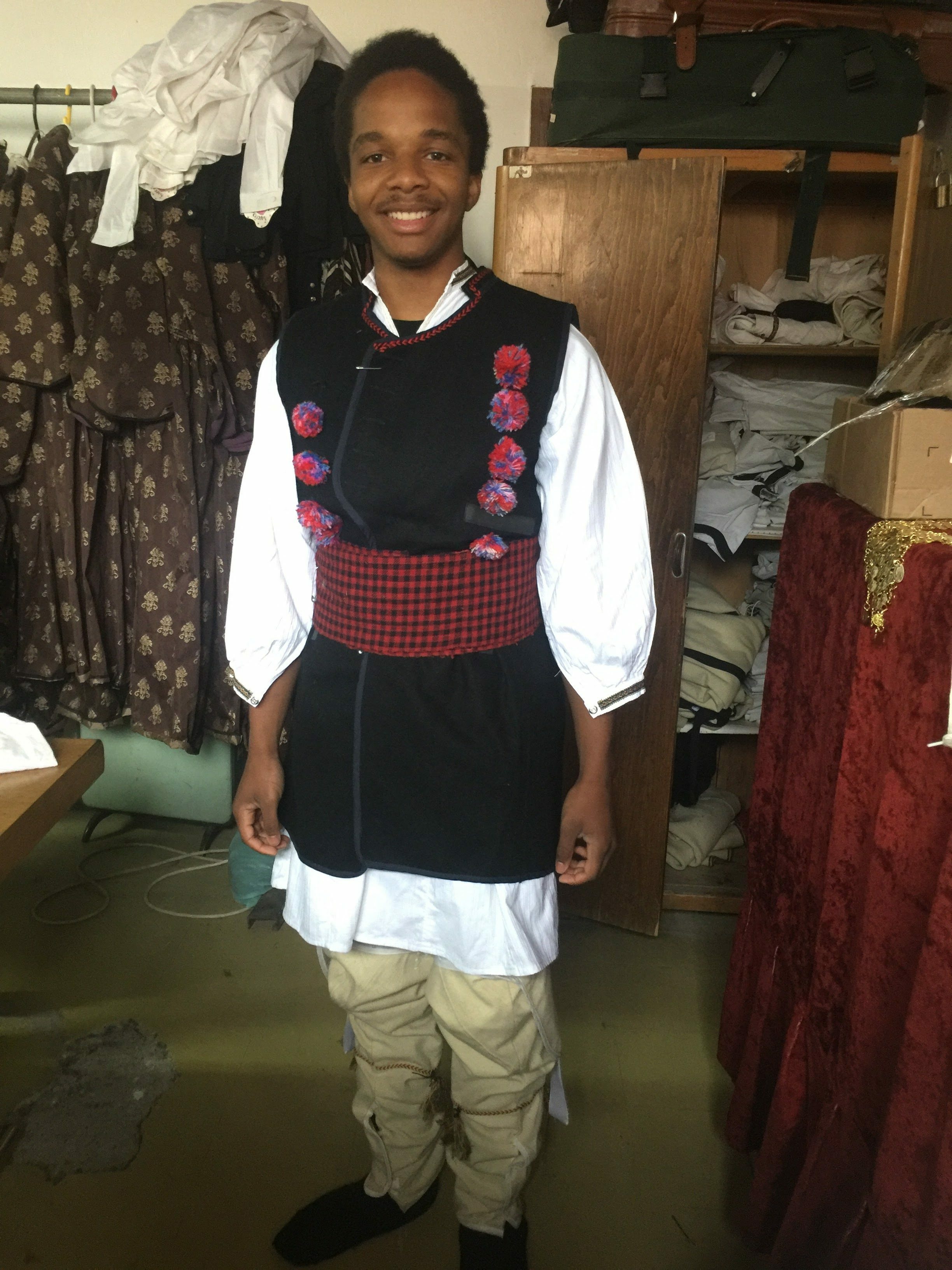 What is one piece of advice you would give to current or future YES Abroad program participants?
I recommend that future YES Abroad participants do the things that make you feel uncomfortable. What comes easy in life is never as rewarding, and you will thank yourself for trying the tasks, joining the clubs, talking to people, or writing a letter to someone that makes you feel uneasy at first.
In 10, 20, or even 30 years, what do you hope the legacy of the YES Abroad program will be?
I hope that YES Abroad continues to grow into a community that promotes spaces for open-minded exchange and freedom of thought. Promoting these ideals is key for coming generations to come back and contribute to an ever-growing multicultural democracy.
---